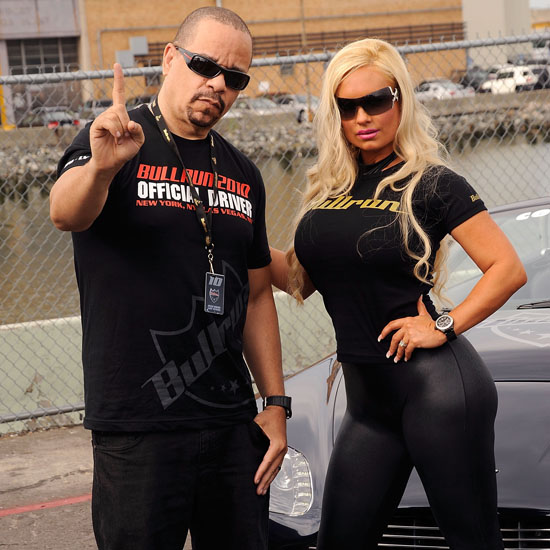 Rapper turned actor Ice-T is refuting reports that he was arrested Tuesday (Jul 20) for driving on a suspended license.
The "Law & Order: SVU" star (who once wrote a song about killing cops when he was a rapper) lashed out on Twitter against the police allegations later that day and is a adamant that he hasn't broken any rules and believes that authorities are wrong. Why? Because he says his license from his home state of New Jersey is blemish free.
"That (suspended license) is some bulls**t they made up… Lie. For the record… My license is not suspended. I don't and never had a NYC licence. I have a valid NJ licence. It was all bulls**t."
Ice-T (real name: Tracy Morrow) said that he and his wife Coco were on their way to take their dog to the vet when he was pulled over for not wearing a seat belt. Cops then arrested Morrow on charges related to him being banned from driving and he was booked and later released.
Shortly after his release, that's when the rapper/actor took to his Twitter:
"Some punk b**ch rookie cop named Fisher #10026 Made the arrest of his bulls**t career today. Arresting the Notorious Ice T for no seatbelt."
Wear your seat-belt next time and you won't have to deal with stuff like this! Just a thought…
Be the first to receive breaking news alerts and more stories like this by subscribing to our mailing list.