asdf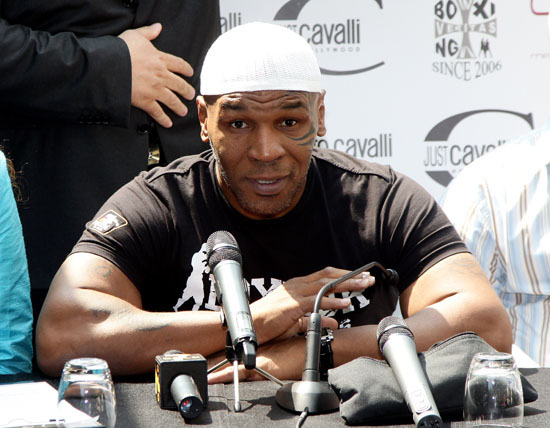 Former heavyweight boxing champ Mike Tyson is looking at the last 44 years of his life in disgust and wants to change his ways.
Tyson, known as Iron Mike in the ring, met success in boxing at a young age. He was just 20 years old when he won the WBC title and went on to become the first boxer to hold the WBA, WBC and IBF titles simultaneously. But Tyson let his trouble with relationships and scandal murky up his short but legendary career in boxing.
In an interview with Details magazine, Tyson said he squandered his fame and fortune and now he wants to do good for others:
"The first stage of my life was just a whole bunch of selfishness. Just a whole bunch of gifts to myself and people who didn't necessarily deserve it. Now I'm 44, and I realize that my whole life is just a f**king waste. 'Greatest man on the planet'? I wasn't half the man I thought I was. So if there's a big plan now, it's just to give – it's selflessness, caring for the people who deserve it. Because I think I'm a pig. I have this uncanny ability to look at myself in the mirror and say, 'This is a pig. You are a f**king piece of s**t.'"
Whoa, Mike. You're going a little hard on yourself. America doesn't hate you that much, but whatever it takes to change and get better, we guess.
Be the first to receive breaking news alerts and more stories like this by subscribing to our mailing list.