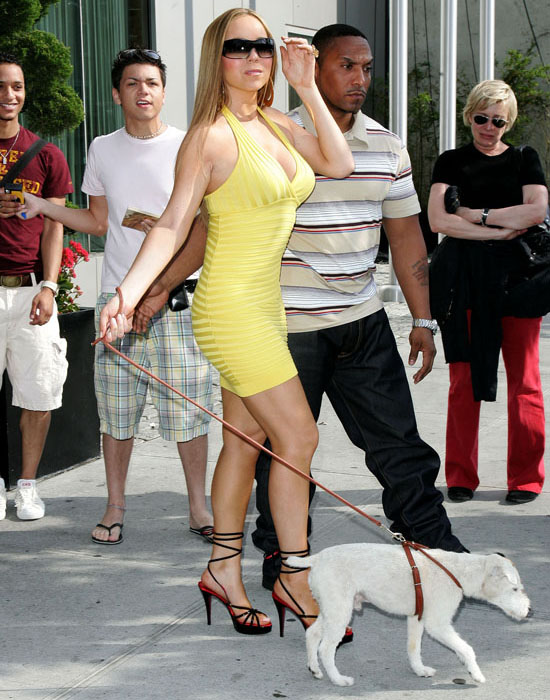 A New York veterinarian sued R&B diva Mariah Carey in Manhattan state court for $30,000 Tuesday (Jun 22) over unpaid bills regarding the singer's pet dogs.
In the lawsuit, Dr. Cindy Bressler claims she provided "extraordinary serves" for three of MC's Jack Russell terriers: Cha-Cha, Dolomite and JJ. The NY vet says that she took care of the pups 24/7 and even delivered one of them, but has only been paid $8,000 of the $38,000 bill.
Dr. Bressler's lawyer Michael C. Posner refused to elaborate on the dog treatments, but Bressler is said to have have been in charge of grooming and feeding the pooches while Mariah was in Los Angeles promoting "Precious." Posner did, however, reveal that his client brought little Dolomite into the world last year.
Mariah's reps says her legal team had no idea about the lawsuit.
Be the first to receive breaking news alerts and more stories like this by subscribing to our mailing list.