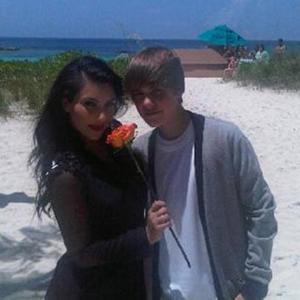 Have you ever locked yourself out of your house or lost your luggage at the airport? Well this happened to Kim Kardashian over the weekend.
Kim had just wrapped up a photo shoot with Justin Bieber in the Bahamas and was heading back to Los Angeles via LAX Airport to find out that her luggage was lost during travel. She tweeted:
"After waiting a hour on the runway…they tell me my bags didn't make it and are lost!!!! I want to cry! 🙁 All of this traveling with delays, weather changes, and early hours has gotten me sick…I hate this feeling. I need a break from planes."
So she finally gets home after a rough day of losts and realizes that she couldn't even get into her house. Because she was locked out!
"Ok just when I thought my night couldn't get any worse, I get home just craving my own bed and IM LOCKED OUT!!!!!"
Poor thing.
Be the first to receive breaking news alerts and more stories like this by subscribing to our mailing list.