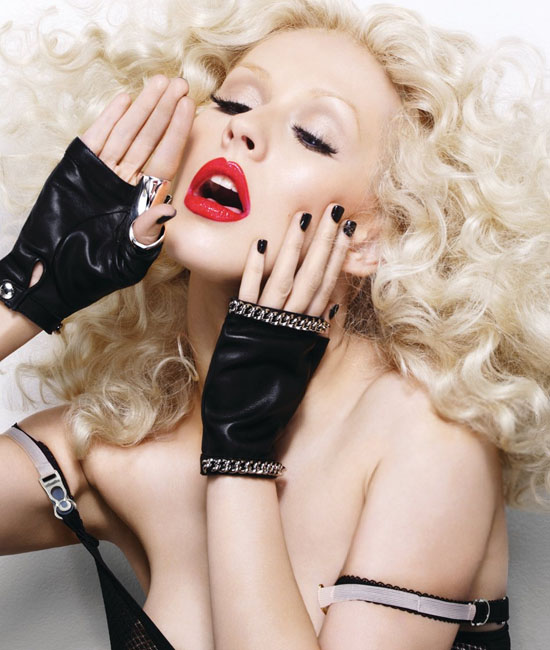 Christina Aguilera might be happily married with a child, but that doesn't mean she can't like both men AND women! Or at least she seems to think so…
In her cover feature for the latest issue of Company Magazine, the "Bionic" singer says she feels sexuality to be very empowering and that "men don't have the right to own" it, which led her to speak about her own sexuality.
Continue reading to see what Christina Aguilera says about being bisexual below:
"I feel sexuality to be very empowering," the singer, 29, tells U.K. magazine Company in its July issue. "I think men love to believe that they own our sexuality, so if a woman represents herself in a sexual way, people think, 'Oh it must be for a man.' But men don't have the right to own our sexuality," she says. "If I want to be sexual, it's for my own appreciation and enjoyment! That's why I like to talk about the fact that sometimes I am attracted to women. I appreciate their femininity and beauty."

Before calling her a feminist, be warned, Aguilera says she doesn't like to get into labels. Instead, she's simply fighting "for women's rights in the sense that we shouldn't be ashamed of ourselves or our bodies."

But husband Jordan Bratman has nothing to worry about. His wife of almost five years knew he was The One, because when they met, "Everything was a little blurry and he was the one concrete person that I could trust," she tells the magazine. "He was centered, grounded and always helped me see the positive in the negative. He would lift me out of my black hole of sometimes feeling sucked in by the negativity of people around me. My husband is the calm in the storm."

Though she acknowledges "you have to work at all relationships," she says she couldn't have found a better partner than Bratman. "He's my team mate in everything we do," she says. "He definitely makes life easier."
Be the first to receive breaking news alerts and more stories like this by subscribing to our mailing list.