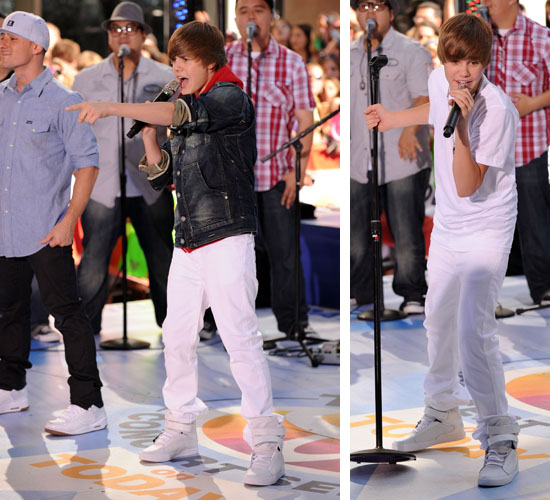 Teen Pop sensation Justin Bieber proved internet rumors of him being arrested wrong Friday morning (Jun 4) as he took over the Rockefeller Center in New York City to perform for NBC's "Today Show." His sophomore album My World 2.0 is currently sitting at No. 3 on the Billboard 200 albums chart. Worldwide, the album has sold more than 5 million copies to date.
The 16-year-old entertainer was the victim of a nasty Internet rumor this week when people saw headlines of the star being arrested on Twitter. Thursday, a story with the headline "Breaking News!! Justin Bieber Arrested" started spreading throughout Twitter (through re-tweets and such) and it caused a panic amongst Bieber fans. Come to find out, once you click on the story, it was simply an article comparing Justin Bieber to Gossip Girl star "Chase Crawford," who was arrested for marijuana possession. The blogger said the two looked alike and Bieber could really look like Crawford in the next 10 years.
Check out of a few pics of the Chase Crawford look-a-like performing on the Today Show below…
Be the first to receive breaking news alerts and more stories like this by subscribing to our mailing list.