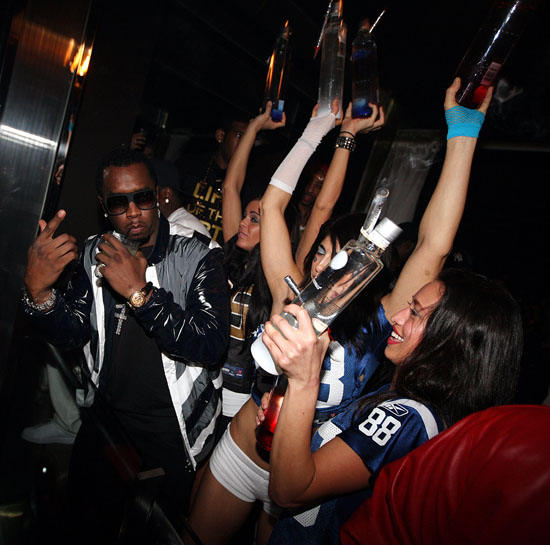 Is Diddy going through what they call a "mid-life crisis?" The Hip-Hop mogul recently declared in an interview that he no longer wants to be known for the things that he's pretty much built his entire brand around and what made him a household name over the years. And he feels as though his role in the new movie "Get Him to the Greek" will help with that! Check out what he told KansasCity.com below:
"I think this role will definitely be a revelation to people," Diddy said referring to his role as a record label executive in the film. "People have this perception of me – which is my fault – of maybe a rapper or Champagne-sipping and Hamptons and white fur and just cliche type of things that are just kind of old and dated and corny, which isn't how I am today, you know? That was just part of my image for a second. It wasn't who Sean is. You evolve – like, I need to retire my diamond necklace and fur jacket now. Things change. Times change."
We feel you Diddy! Sounds like he is slowly entering a new stage in his life. We have noticed that he has been much less flashy over the last few years. He no longer rocks huge jewelry, but instead rocks a much-less flashy gold medallion. Could marriage be the next thing that he warms up to?
Be the first to receive breaking news alerts and more stories like this by subscribing to our mailing list.