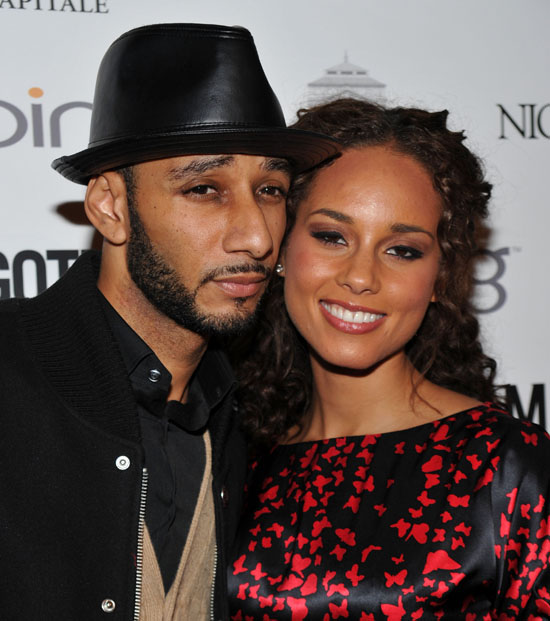 We called it weeks ago, and now it has been officially confirmed that singer/songwriter Alicia Keys is now pregnant with she and her fiance Swizz Beatz' first child together! The couple's rep confirmed the news earlier today and announced that the couple is not only expecting, but they are also engaged to be married!
Over the past couple of weeks, we have been reporting on the suspicious baby bump Keys has been spotted with on several occasions. And now we know for sure that it wasn't just a couple of late night burritos that caused the singer to pack on the extra pounds. According to the couple's rep:
"The two are expecting a baby and are engaged to be married in a private ceremony later this year."
Though this is Alicia's first, this makes baby #3 for rapper/producer Swizz Beatz (real name: Kasseem Dean), who has two sons: 9-year-old Prince Nasir from a previous relationship and 3-year-old Kasseem Jr. from a previous marriage with singer Mashonda. Swizz Beatz and Mashonda finalized their divorce just earlier this month.
With all the drama surrounding their relationship, this has definitely been a rocky road for Alicia and Swizz, but since everything is out in the air now maybe they can finally live in peace. Or maybe they've crossed into dangerous territory way too soon and all chances for peace in the near future are lost, because you know folks are gonna have a field day with this one!!
Be the first to receive breaking news alerts and more stories like this by subscribing to our mailing list.