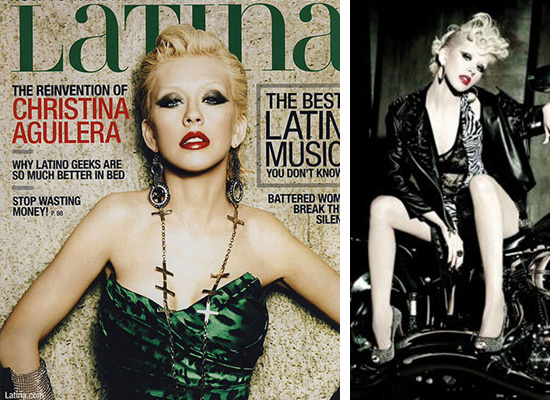 From the release of her fifth studio album Bionic to marriage with producer Jordan Bratman, Singer Christina Aguilera covers it all in a recent interview with Latina Magazine. The songstress has really reached a changing point in her life and knows exactly who and what's important in her journey to success, excluding her father Frausto Aguilera. According to Christina, she currently has no personal relationship with her father, a former US military sergeant who often abused her mother during her early childhood.
Christina on her relationship with Frausto: "Pretty nonexistent. I'm in a place in my life where I just don't see a reason for it. To remember the chaos that [my mother] went through, the abuse, I don't know how she did it. But it's amazing how much you can trick your mind into surviving when you have to."
"There's always room for forgiveness. And I do forgive–but you grow up and make choices for your family."
Christina, we're glad that you cut that "scum bag" of a father off! We've always been firm believers of giving a person a second chance, but some people deserve the cold shoulder.
Be the first to receive breaking news alerts and more stories like this by subscribing to our mailing list.