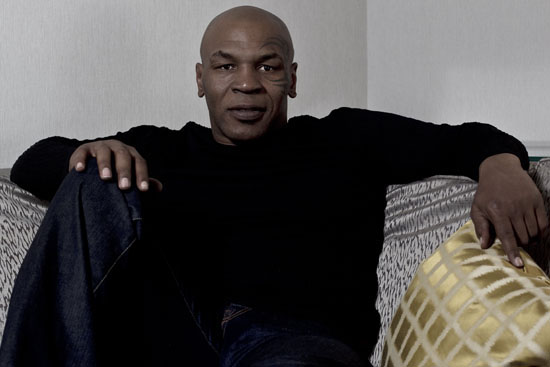 Retired boxer Mike Tyson revealed in a recent interview that he is "totally broke" and these days he's living pay check to pay check (like most of us) to get the bills paid. Now, one would think that being in a situation like that after making mega millions as a boxer would have a guy ready to end it all… but not ol' Mikey!
The former champ confessed that after years of excessive spending and living pay cheque to pay cheque to cover his monthly expenses he is now 'destitute'. The sporting star's life has been marred by a series of alcohol and drug-related arrests over the years and his wild lifestyle away from the ring led to him filing for bankruptcy in 2003. He has since turned his life around but insists he is still struggling to make ends meet.

Appearing on US talk show The View, Tyson revealed: "I'm totally destitute and broke. But I have an awesome life, I have an awesome wife who cares about me. I'm totally broke. I had a lot of fun. It (going broke) just happened. I'm very grateful. I don't deserve to have the wife that I have; I don't deserve the kids that I have, but I do, and I'm very grateful."

SOURCE
Hey, at least he's not letting going broke get him down!
Be the first to receive breaking news alerts and more stories like this by subscribing to our mailing list.