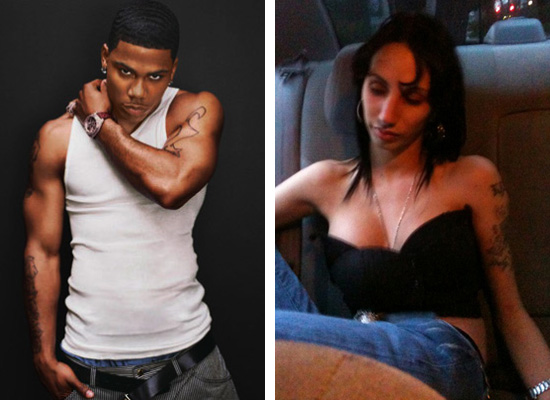 Sorry folks, we promised we wouldn't bore you with any more details regarding that thirsty groupie hoe "Kat Stacks" but we absolutely could NOT pass this one up!
Apparently and she Nelly went back and forth on the radio Saturday. The hilarious part about this whole thing is that she didn't even know Nelly was on the line. The interview started with her talking to a "caller" about the St. Louis rapper, not even realizing it was actually him she was talking to! He asked her a few questions about how they met, how they "got down," etc. and she couldn't drop any names of any of the places/hotels they supposedly went to
Once Nelly's identity was revealed, she STILL didn't believe it was really him on the line: "This not Nelly, this don't sound like him!" Long story short, Nelly and the Shade 45 radio hosts made this bitch look extra stupid live on the radio and you just have to take a listen to both parts of the interview below…
PART 1
PART 2
And if you're interested… we have video of Kat Stacks' drunk azz in someone's car below:
Heaven help us all…
Be the first to receive breaking news alerts and more stories like this by subscribing to our mailing list.