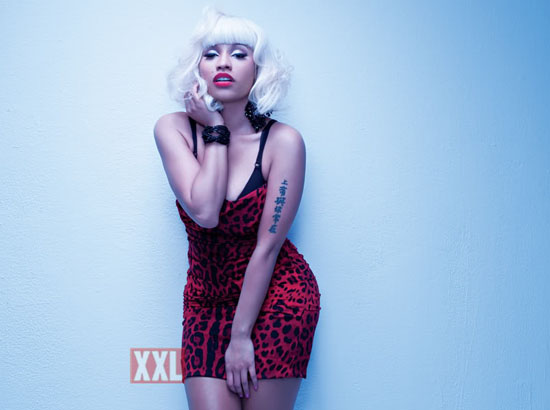 Young Money's first lady Nicki Minaj has reportedly fired her long-time manager Debra Antney, who is also rapper Waka Flocka Flame's mother, incarcerated rapper Gucci Mane's manager and the CEO of So Icey/Mizay Entertainment.
Antney says she found out about her termination when she received a suspension letter and subsequent cease and desist order, in which she had to halt any and all business involving Nicki's name.
"I received a letter, which was (a) suspension. The next letter that came in was a cease and desist in doing all business with Nicki Minaj from Nicki's attorney," Debra told Hip Hop Weekly. "I love Nicki. I wish her the most success. It's not about the music, she's like one of my children… I wish her no harm, only much success."
News of Nicki letting her manager go comes hot on the heels of her canceling her involvement in Rihanna's upcoming "Last Girl Alive" Tour due to scheduling concerns. But rumors state that Rihanna actually kicked her off of the tour because she feared that Nicki would take the shine away from her.
Meanwhile, the Young Money rapper is featured on the cover of the latest issue of XXL Magazine, along with Drake, and below you can check out a few Marilyn Monroe-inspired outtakes from the shoot…
Be the first to receive breaking news alerts and more stories like this by subscribing to our mailing list.