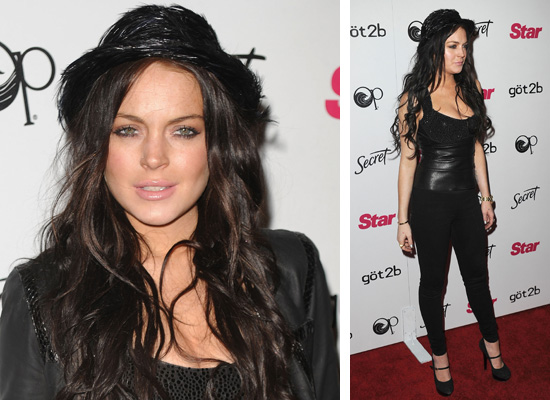 We have tried our best not to touch this subject, but what in the hell is going on with Lindsay Lohan?? No one is 100% sure if she is doing drugs, but she sure has been acting very um… "crackish."  Just a few days ago, her father, Michael Lohan held a news conference to discuss his displeasure with Lindsay's behavior and now the good folks over at TMZ are reporting that little Ms. Lohan has been extremely late in paying her rent. Is she going broke? Not exactly, but we hear that she has been so drugged up that she is failing to handle her business.
The bad publicity is literally shattering her acting career as well. She is no longer the hottest young actress in Hollywood and no studios want to be associated with this public train wreck. On top of it all, this chick was spotted leaving a club the other day with cocaine-like powder covering her shoes and feet! What the heck? Continue reading to see the photo….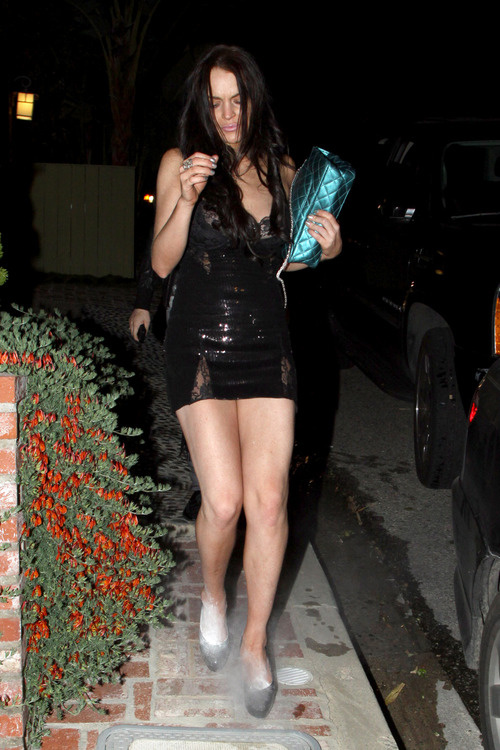 According to Lindsay, that white powdery substance wasn't cocaine. She claims that it's baby powder. In response to some jokes comedian George Lopez made on his late-night show earlier this week, Lohan took to her Twitter in an attempt to clear her name.
Baby powder? That sure is a hell of a lot of baby powder!
Be the first to receive breaking news alerts and more stories like this by subscribing to our mailing list.