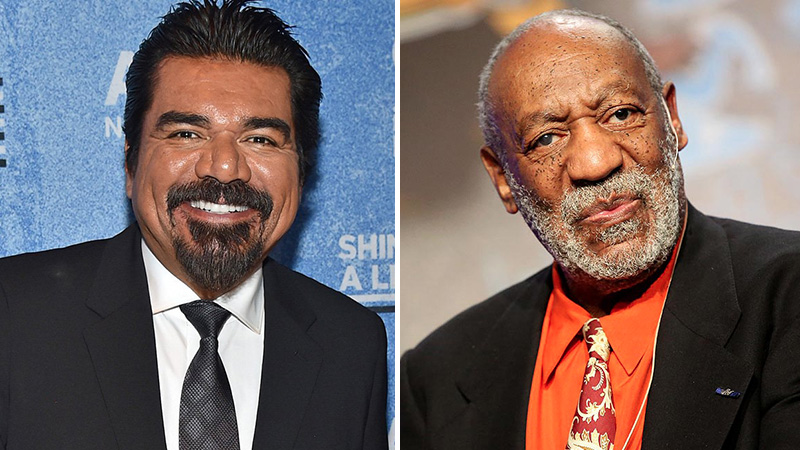 George Lopez is currently doing promo rounds for his new TV show, and on Tuesday (Mar 29) in an interview with Howard Stern, Lopez recalled that one time Bill Cosby gave him advice about how to pick up female fans and then get them to perform oral sex on you.
Back in 2013, when Lopez took over the reigns from Cosby as host of the annual Playboy Jazz Festival in Los Angeles, he says he received a strange phonecall from Cosby.
"I probably shouldn't say this, but f**k it," Lopez said before revealing what Cosby told him. "If you meet a lady, put her in the audience. Don't bring her backstage," Lopez remembered Cosby telling him. "I was like,''What the f**k does this have to do with jazz?'"
Doing an impression of Cosby, Lopez said to Stern, "If you want to get blown, keep her out there." He added, "None of it had anything to do with jazz. Five minutes had to with jazz and the next 40 about eating ass…" He joked, "Allegedly."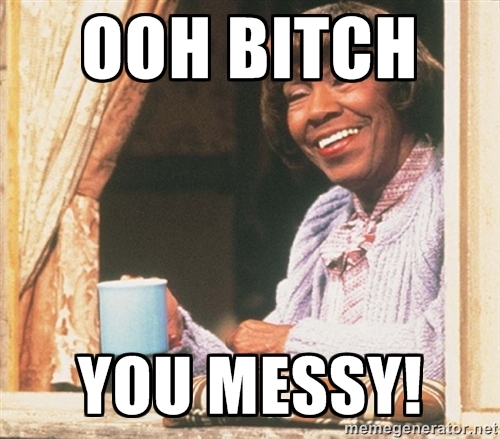 George Lopez also talked about Bill Cosby's reputation in Hollywood as a playboy and the resulting sexual assault allegations now surrounding him, saying that it "could be one of the worst kept f***ing secrets" in showbiz.
Though, to save face, George made it clear that that he "didn't particularly know" about Bill's alleged crimes before recently, but he had previously "talked to some comedians and comediennes who knew that was an issue."
He joked, "It's like in the '70s, you go, 'Elton John's gay? Wait a minute — I just thought he was flamboyant.'"
George Lopez's new sitcom Lopez debuts on TV Land tonight at 10pm/9c.
Listen to the 3-minute portion of George Lopez's Howard Stern interview where he discusses Bill Cosby below:
Be the first to receive breaking news alerts and more stories like this by subscribing to our mailing list.