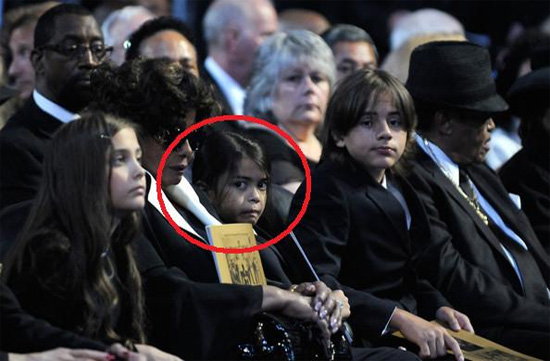 Katherine Jackson's attorney Adam Streisand is speaking out against claims stating that Michael Jackson's youngest son, 7-year-old Blanket, was "almost" tased by his older cousin Jafaar (Jermaine's 13-year-old son) with a stun gun that was immediately confiscated by a member of the family's security team.
"Two weeks ago, Jermaine Jackson's 13-year old son, Jafar, who lives with his mother Alejandra at the home of Mrs. Katherine Jackson, received a package with a taser he ordered online," Streisand said. When Katherine and a security guard heard the sound of said taser being tested—on a piece of paper, Streisand assures—upstairs, they immediately confiscated the weapon.

"Mrs. Jackson took control over it and then had it removed from the house," her lawyer continued. "There was no other incident. Blanket Jackson never saw or heard the taser. Neither did Paris Jackson. Prince saw the taser in the possession of security. There is no second taser. All of the kids are happy, healthy and wonderful, and that is Mrs. Jackson's only objective and concern," added Streisand.
Be the first to receive breaking news alerts and more stories like this by subscribing to our mailing list.