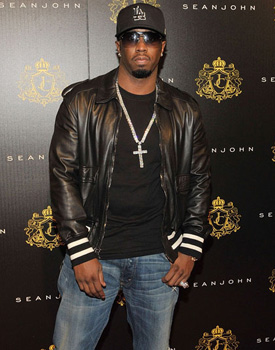 Dang, looks like Diddy has hardcore stalkers! Some random chick was caught trespassing near his crib in the Hamptons:
A deranged Florida woman claiming to be Diddy's wife was busted for trespassing near his East Hampton home last week after asking locals where she could find the rap mogul's residence. Cemelia Green, 35, of Jack sonville, was arrested outside of a Bianca Road residence she mistook for Diddy's spread located less than a mile away on Hedges Banks Drive. She told a confused maintenance worker there that she was married to the entertainer and owned the home. Police arrested her at the scene and charged her with trespassing and criminal mischief for breaking a sliding glass door at the residence.

East Hampton Town cops said Green, who remains in Suffolk County jail on $5,000 bail, has a history of mental illness and had driven to East Hampton from Florida in a rental car she had slept in for several days. East Hampton Town Police Chief Todd Sarris told The Post's Selim Algar,"Sean had nothing to do with this except in her mind.

PAGE SIX

She could have came up with something better than saying she was Diddy's "wife." Everyone knows that Diddy is notoriously single! "Baby mama" maybe … but "wife?" Nah…
Be the first to receive breaking news alerts and more stories like this by subscribing to our mailing list.