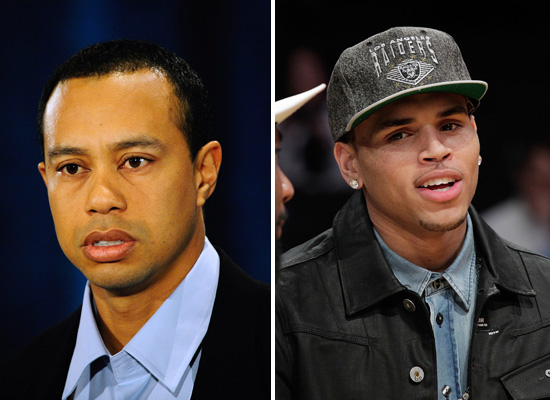 Tiger Woods may not have the support of a lot of people, but he does have Chris Brown's support. The R&B singer (who has some troubles of his own) recently spoke with Mojo in the Morning and told them that he thinks that Tiger deserves a second chance:
"I know my fans gave me a second chance," said Brown, who is currently serving five years probation after pleading guilty to assaulting former girlfriend Rihanna last February. "I think people always deserve a second chance. I hope he gets back on the field and does his thing, 'cause he is the best at it. Whatever [Woods'] personal life is, and this goes for me and him, his personal life is his personal life," he said. "Nobody has the right to place judgment or make any judgment on anybody else's personal life when they're not directly involved with them."
We don't necessarily agree with Chris' past behavior, but dude definitely has a point. Mistakes celebrities make in their personal lives shouldn't directly affect their careers, unless they continue to make the same mistakes over and over again.
Be the first to receive breaking news alerts and more stories like this by subscribing to our mailing list.