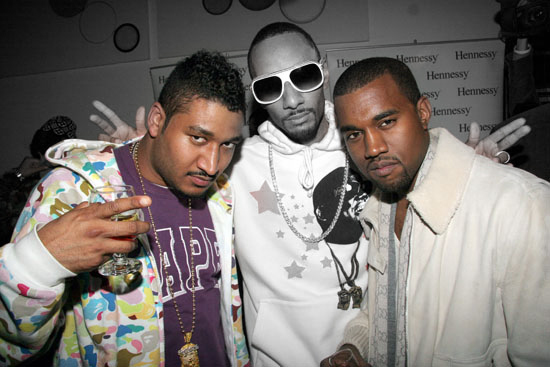 Say it ain't so! The NY Daily News is reporting that Kanye West lost his cool (again) at LAX airport over his seating arrangement.
A source said that Monday (Feb 1), Ye and his assistant were seated in business class on a flight back to New York from LA following the Grammys. And Kanye apparently flipped out and shouted at flight attendants demanding to be "bumped up" to first class.
What's wrong Kanye? Are you too good for "business class?"
He wanted to be bumped up," says our witness. West and his aide were eventually moved to the better seats. A rep for Kanye — who garnered widespread condemnation over his onstage outburst at last year's MTV awards as Taylor Swift accepted her award — didn't get back to us.

SOURCE

Well at least he got what he wanted, though we'd hate to see what would have gone down if they had put him in coach! We love Kanye to death over here at GOT but this dude needs to get a grip on reality…
UPDATE: After re-evaluating the situation we've come to the conclusion that this story has bullsh*t written all over it. How was he was on an airplane Monday when he was at Jim Henson studios in a recording session for the new Haiti charity song?
Be the first to receive breaking news alerts and more stories like this by subscribing to our mailing list.