Word on the sidewalk is Trey Songz' people and Joe's people got into a scuffle of some sort over the weekend at Trey's 25th birthday bash, held at the 501 Lounge in New Jersey. Apparently Joe and Tahiry (Joe Buddens' ex) showed up uninvited, which was all fine and dandy until the R&B singer and his crew sat down in the VIP section, where Trey was supposed be seated. So Trey's people and Joe's goons got into a fight once Trey got to his party and All Eyes On Who has the dirt!
R&B singer Joe came through Lounge 501 last night, but wasn't a booked act. So naturally the club tried to accommodate him. Here's the underlying drama, Joe was seated in Trey Songz section. Now Trey arrives and although everything appeared to be cool, Trey wasn't that excited about Joe taking up his space. No one really wanted to let Joe know he had to move from that area (assuming because he had the gonnies with him). And Joe's goons weren't that excited about them being side eyed by Trey's people! Joe's goons got a lil roudy with Trey's security and a small scuffle begin. And based on the looks of Joe's camp they weren't victorious. By this time, Joe's people are being escorted out by Trey's security looking a bit hurt, but the situation appears to be tamed. That's when they turned back and attempted to finish what they started. Now Trey's skinny ass gets involved and gets knocked down. And more so than Joe's camp being involved, all the regular dudes were throwing punches and trying to get at him. They were trying to kick him and punch him. Eventually the situation was ceased and Joe's camp left the building. In all the mayhem Trey and his camp left without a scratch. Joe's camp on the other hand, not so much!
Save the club brawls for hip-hop, fellas. R&B doesn't need this drama. And from the story above, it sounds like it was completely unnecessary and over some ol' bullsh*t. But anyway, continue reading for more pics from the party (which were obviously taken before the "incident" because in the shot below everybody's toasting) **shrugs**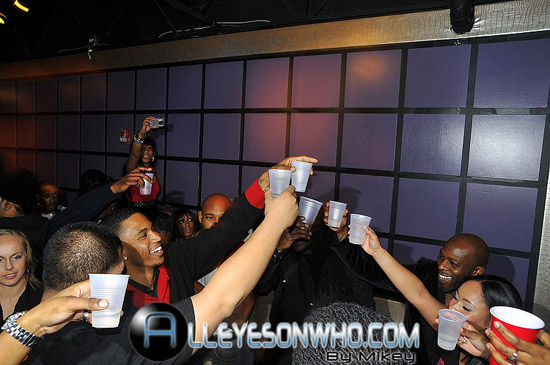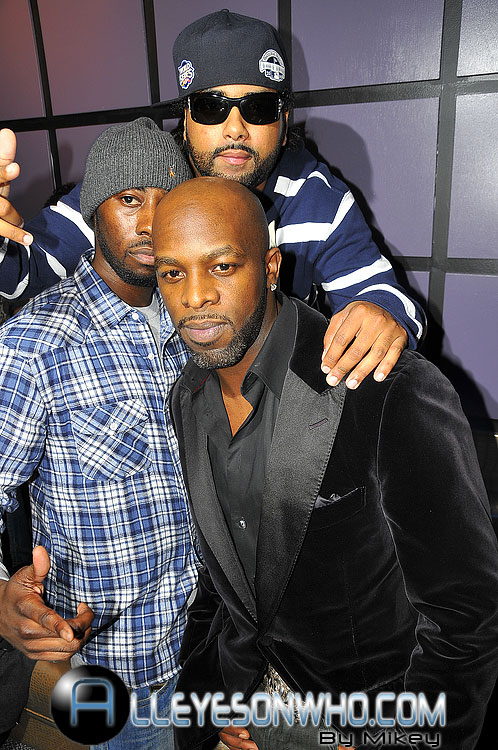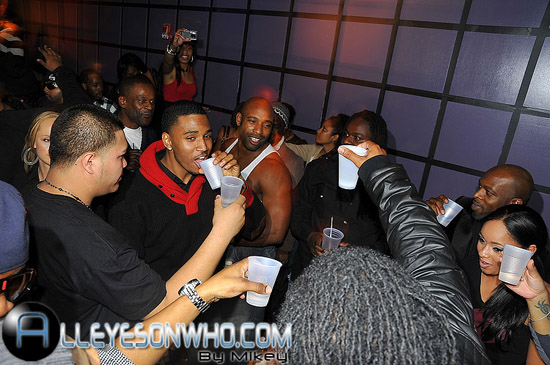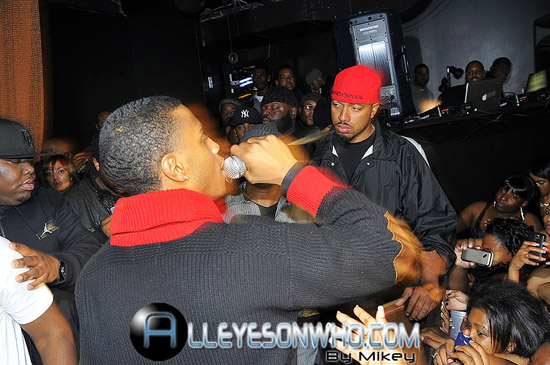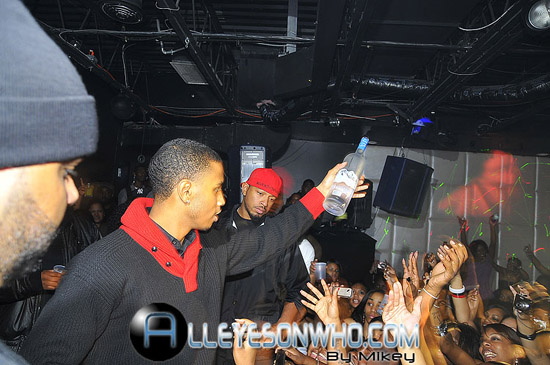 Be the first to receive breaking news alerts and more stories like this by subscribing to our mailing list.