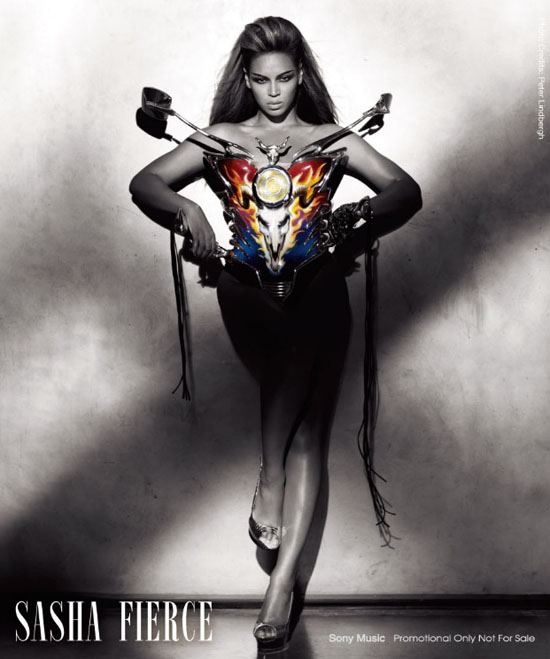 Worlwide star Beyonce is under scrutiny by the Egyptian Muslims because of her theatrics and tour customes, and they're saying her show is an "insolent sex party" and believe that her performing in their country will make it hard to maintain social peace and stability. Displayed throughout Cairo, Egypt are posters of Beyonc gripping a set of motorcycle bars extending from her waist and sporting a revealing flame covered outfit. This is completely opposite of anything a Muslim woman wearing a traditional head car would have on walking down the streets of the Egyptian capital.
TV ads running on Egyptian and Arab satellite stations have been promoting the show, which is a part of Beyonce's "I Am…" world tour. And as of October, said tour has grossed nearly $54 million, according to Billboard magazine. Campaigns and social networking sites accussed the government of debauchery and fought hard for a cancellation of the show. And a facebook campaign collected over 10,000 members for banning Beyonce's "concert nudity."
Beyonce canceled her stop in Malaysia last month following protests from a conservative Islamic party. Malaysia requires female artists to cover up from the shoulders to the knees and bans any showing of cleavage. Egypt, the Arab world's most populous country, is torn between a growing secular and economically prosperous class and a large mainly conservative, poor population.  Ahmed Beltagi, the event planner of the concert, said tourism and police agreed to work together for and promote Egypt as a center of culture and diversity and is against the critics' actions.
"We are Muslims too … this will not stop Egypt from hosting an award-winning, first class artist," Beltagi said. "We should salute her instead of criticizing her," he said of the diva.
Be the first to receive breaking news alerts and more stories like this by subscribing to our mailing list.