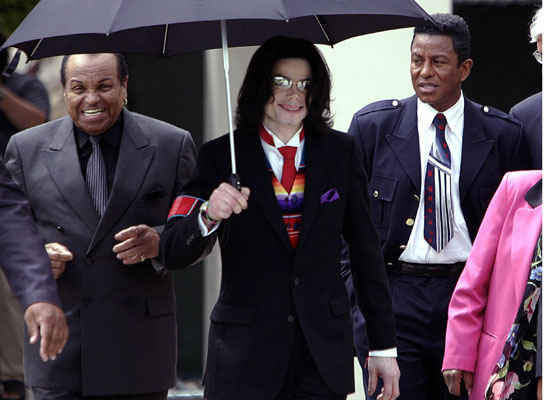 But he said some more stuff too… hear him out!

Joe Jackson and LaToya must sit around on the phone with reporters all day. And you know whenever Joe opens his mouth, bullsh*t is expected to come out. We know we can expect 3 things in life. Taxes, death and Joe Jackson saying (or doing) something off the wall (no pun intended).
But he said something in a recent interview that almost pissed us off … until we kept reading.
Michael Jackson's dad tells Extra in an interview airing tonight that his son is making a bigger impact now than when he was alive. "He's worth more dead than when he was alive," Joe, 80, says. "I'd rather have him alive."
Michael Jackson's estate has reportedly raked in over $200 million this year alone, which forecasts the tons of cash that will come in over the next several years. And the "This Is It" world premiere brought in over $20 million Wednesday (Oct 28).
Joe also mentioned how he gets "very emotional" when he hears his son's music.
"When I'm off to myself and I start thinking about things that we went through," he says. "No one will ever see me, though."
So we really can't knock ol' Joe. Everyone grieves in their own way. Some of us just grieve a little… weirder (?) than the rest of us 🙂
Be the first to receive breaking news alerts and more stories like this by subscribing to our mailing list.