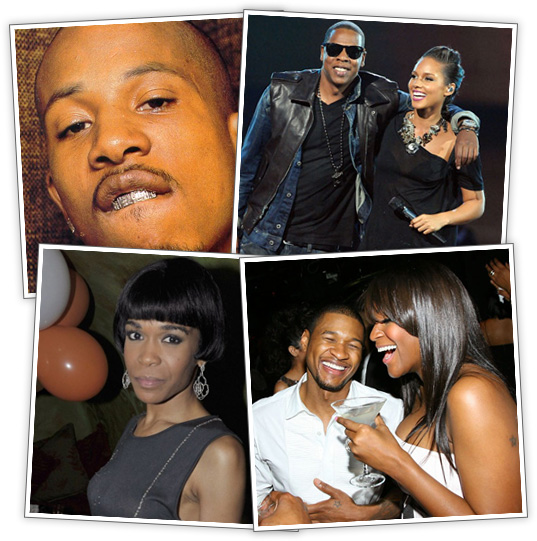 According to reports, Shyne was deported to his home country of Belize today after serving almost nine years in jail in connection with a shooting at a New York night club back in 1999. His father, who just so happens to be the Prime Minister of the country, has enlisted Harvard Law Professor and Obama insider Charles Ogletree to get NY Gov. David Patterson to pardon Shyne so that he can return to the U.S.
According to a press release from Major League Baseball, Jay-Z and Alicia Keys' performance has been rescheduled to take place in tomorrow's (Thurs. Oct 29) pre-game ceremonies, which will air on FOX at 7:30 PM ET. Tonight's inclement weather was the cause for the postponing of the performance. Officials say the staging for the show could "adversely impact the field if it is wet, creating damaged and unsafe playing conditions."
Destiny's Child alum Michelle Williams wants her fans to know that she is alright, following a minor car accident she was in earlier this week. The singer accidentally clipped the side of a bus Tuesday morning (Oct 27) while she was driving in her hometown of Chicago. No injuries were reported following the accident. She writes on her Twitter page:
"I hit a bus and have 2 (sic) get my side mirror fixed."
Usher's ex wife Tameka Foster claims she found out she and Ush were getting a divorce on the internet. Tameka, who has 2 kids by Usher (23-month-old Usher Raymond V and 10-month-old Naviyd), says she heard the news through gossip blogs after pictures of Usher and another woman started popping up everywhere. Foster tells People magazine:
"It was rumoured (on the internet), so friends and family called, saying, 'Are you OK?' I didn't really understand why. But Usher and I weren't really speaking then (because of the reports of his infidelity). He was away recording, and I was angry at other things going on. He filed two days later."
She's also pretty delusional and doesn't think that Usher's new "Papers" song is about her.
"It's entertainment. People shouldn't take it literally," she said. "(But) given what we're going through, it's in poor taste."
But through it all, Tameka says she still loves her ex husband Usher and always will.
"I still love him very much and I'm sure I always will. Do I want to be with him? I don't know."
Be the first to receive breaking news alerts and more stories like this by subscribing to our mailing list.