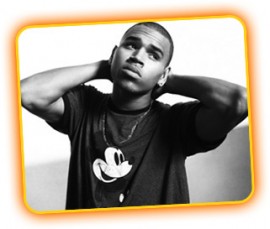 Chris Brown's second single off his upcoming album Graffiti has leaked! The track is called "Crawl" and will go along with "I Can Transform Ya" for a dual release. Chris announced that he has shot the video for both singles and that they will be premiering soon. In the meantime, peep the download link for his new song below!
It seems like Chris is coming hard this era. He sparked some controversy when it was announced that he was still releasing his album this year. Some said it was too soon after he was charged with the beating of his ex-girlfriend Rihanna. But clearly, he is delivering with this new album and "Crawl" is the definition of a ballad; lyrically and production wise, it is on point. Definitely a nice track that we're predicting will do very well on the charts.
Side note: Does anyone else find it iffy that a day after Rihanna releases a song about suicide because of a relationship Chris releases one about making the relationship work and "[crawling] back to love"? Hmm…
Be the first to receive breaking news alerts and more stories like this by subscribing to our mailing list.