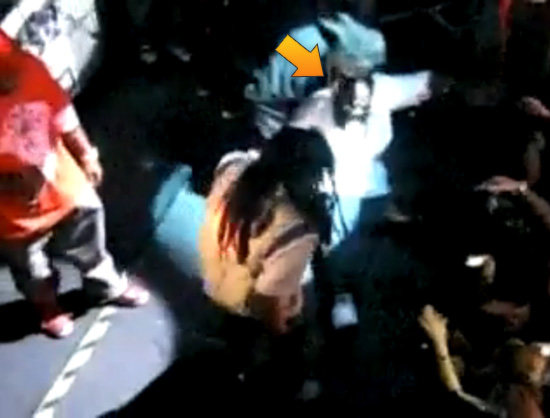 Code 10, officer down! We repeat … code 10, officer down! Rapper Rick Ross took a nasty fall on stage at a recent show. While performing his verse for "Out Here Grindin'" the Miami native stepped too close near the edge of the stage, which caused him to slip and fall. You would think that him falling would be the highlight of the video, but seeing his handlers rush on stage to try to pick his big azz up was the funniest part of the clip!
Boy, we would pay good money to get a chance to see 50 Cent's reaction to this the first time he saw the video. Check it out (at the 0:22 mark) for yourselves below.
Props: DDotOmen.com
Be the first to receive breaking news alerts and more stories like this by subscribing to our mailing list.