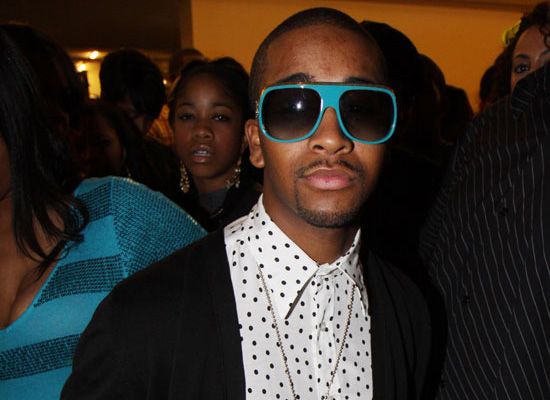 R&B singer Omarion is hitting out at rumors claiming he was "dropped" from Lil Wayne's Young Money Entertainment for leaking a song [ I Get It In ]. He says he asked to be released from his contract. He took to his Twitter Thursday (Aug 20) to tell his side of the story.
"How kan I fall or get dropped when lam "gravity"…and jah is by my side being tha force that's driving and parachuting my arriving plateau … What up tweep's good day.There's alot of people thinking i got dropped from Y.m that has never nor will ever b the kase I asked to b…realeased,I didnt get dropped.I wish wayne and all of Y.m good luck for there future. There r no hard feelings,business is business and I..made a decision that I felt was best for me..ALBUM OLLUSION still koming video still koming really soon luv yall thanx for holdin me down!"
Meanwhile, Omarion's former labelmate Shanell says she wishes him the best of luck because she's always been a fan.
"I don't know, everything happens so quick," Shanell said about Omarion's departure. "Everything happens so quick but I've always been a fan of Omarion. So whether he's with us or not with us, I hope the best for his career. I haven't been able to work with him yet…[With Bow Wow,] that's the homie. That's the homie. We've worked together before. He's actually with Cash Money. It's a whole family but it's two separate situations. It's Cash Money and Young Money."
Something tell us that it's definitely no coincidence that Omarion up and decided he wanted to leave Young Money just 3 days after Bow Wow signed with Cash Money Records. And wasn't he just moonwalking on stage with Young Money last Friday (Aug 14) in California at the America's Most Wanted Tour? That was a pretty damn quick change of events…
Be the first to receive breaking news alerts and more stories like this by subscribing to our mailing list.