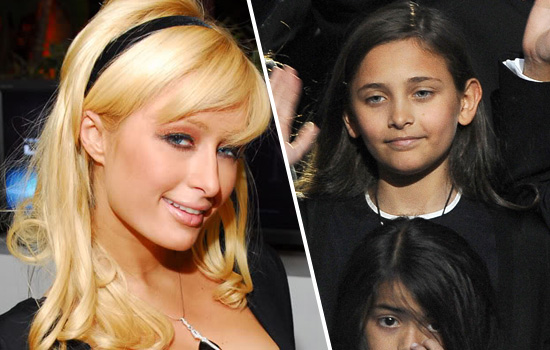 Here's something that may give you a little giggle. Or make you want to slap the nearest blond-haired female. Or both. Your girl Paris Hilton seriously thinks Michael Jackson named his only daughter, Paris, after her!
Hilton tells Extra, "My mom and Michael went to high school together and they were best friends since they were 13. So I grew up knowing Michael very well and when he had his daughter, he always loved the name Paris and grew up being an uncle to me. So he asked my mom if it was okay and of course she said yes and I think she's such a beautiful little girl and I'm proud we have the same name."
She probably thinks Paris, the capital of France, is named after her too! What a dumb@ss…
Be the first to receive breaking news alerts and more stories like this by subscribing to our mailing list.