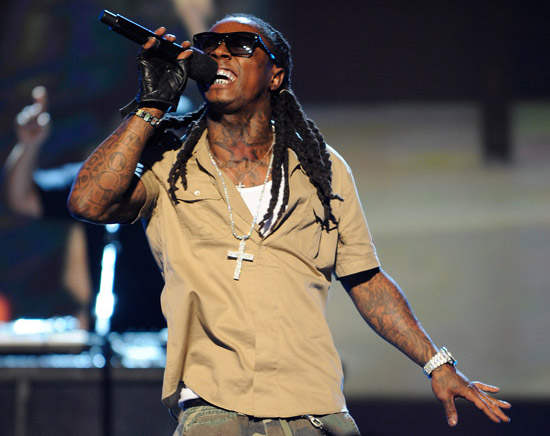 Lil Wayne's people have responded to that lawsuit involving him, a Bahamian promoter and over $430,000. Red City Entertainment sued the New Orleans last week, claiming that they fronted him $432,000 to perform at a concert in the Bahamas. Their lawsuit states that instead of being on stage when he was supposed to, Weezy was knocked out cold in his hotel room.
And now, Weezy's manager, Cortez Bryant, has spoken up and is telling his side of the story:
"Our show was set for September 26th last year," Bryant explained. "We arrived on time, ready to perform and learned that due to lack of payment from the promoters. The sound company they had hired packed up and left the venue before Wayne was scheduled to hit the stage. So they were forced to cancel the show. On those grounds, at that moment, they were in breach of contract and forfeited their deposit."
Bryant says that after numerous requests from the promoters, Lil Wayne agreed to reschedule the show for the 27th, which happened to be his birthday. Despite making it clear that he didn't work on the date, he agreed to perform, but only if the promoters promised to ensure that all arrangements surrounding the performance were up to par.
"I presented their case to Wayne and he said he would do it if the promoters had everything right, based on our contract," he added. "I then told the promoters to extend our rooms and if, and only if,  there were no problems at the venue, then he would take the stage. When I arrived at the venue, the security was horrible, causing it to be an unsafe environment and the sound system wasn't up to our contracted standard," Bryant continued. "I then told the promoters Wayne wasn't coming because they didn't have their setup to a contracted standard for the second night in a row."
So where does him being "passed out in his hotel room" come into play? Both of these stories are totally different. Someone is flat out LYING!
SOURCE: ALL HIP HOP
Be the first to receive breaking news alerts and more stories like this by subscribing to our mailing list.