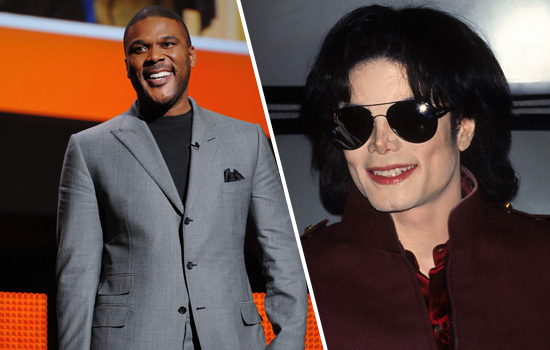 Actor, producer, writer AND director Tyler Perry recently called in to Q100's "The Bert Show" in Atlanta to discuss his thoughts on Michael Jackson's death and to criticize the media for bringing up Jackson's child molestation charges instead of honoring his work.
"These are human beings, they're human beings," Perry said. "I wouldn't wish the level of fame he achieved on my worst enemy. I am so disgusted, that, with every great thing that's being said about him, there's a million negative things being said. Why can't it just be about his legacy rather than the tarnished part of what he was acquitted for? It bothers me that this is the focus."

He also gave his support to MJ regarding his charges on child molestation, of which he was later acquitted for:
"Growing up as a kid who was molested, I am never, ever going to be a defender of a molester. But the truth of the matter is, the man was acquitted. And I have seen first-hand what people will do for money."
Perry was due to start production on his sequel to the 2007 box office hit "Why Did I Get Married?" with Janet Jackson. But upon hearing the news of her brother's death, Jackson, who was headed to Atlanta, re-routed to LA to be with her family.
SOURCE: EUR WEB
Be the first to receive breaking news alerts and more stories like this by subscribing to our mailing list.