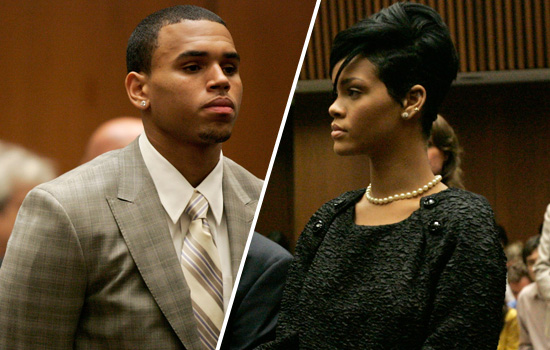 We can finally say "case closed" on that crazy incident that went down between young superstars Chris Brown and Rihanna back in February 2009. Chris pleaded guilty Monday (Jun 22) on charges of assault against his former girlfriend, which was the result of an agreement between prosecutors. The plea deal includes five years of probation, attending courses on domestic violence and Brown must perform 180 days of community service in his home state of Virginia. In addition to the punishments above, he was ordered to stay at least 50 yards away from Rihanna, excluding public events where he is legally required to be at least 10 yards away from her. He will not spend a second behind bars.
Rihanna also made an appearance at the courthouse (she walked in after Chris left) in Los Angeles and contrary to previous reports did not take the stand, even though she was fully prepared to. Her attorney Donald Etra reports outside the courthouse that she learned of the plea deal about an hour before the hearing and believed the punishment was a fair and just resolution to the case. Sandi Gibbons, a spokesman for the LA District Attorney office, said that the deal was similar to other cases for first-time offenders like Brown.
Chris Brown will be formally sentenced later this summer on August 5th.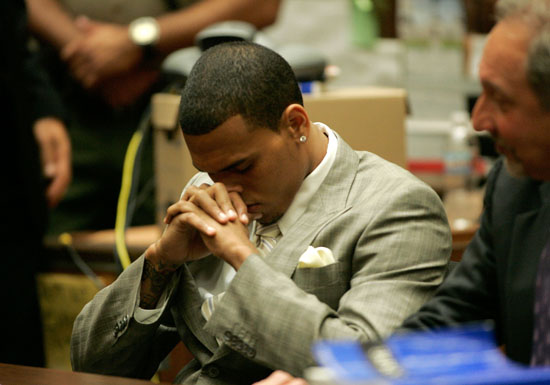 PHOTOS: GETTY IMAGES
Be the first to receive breaking news alerts and more stories like this by subscribing to our mailing list.