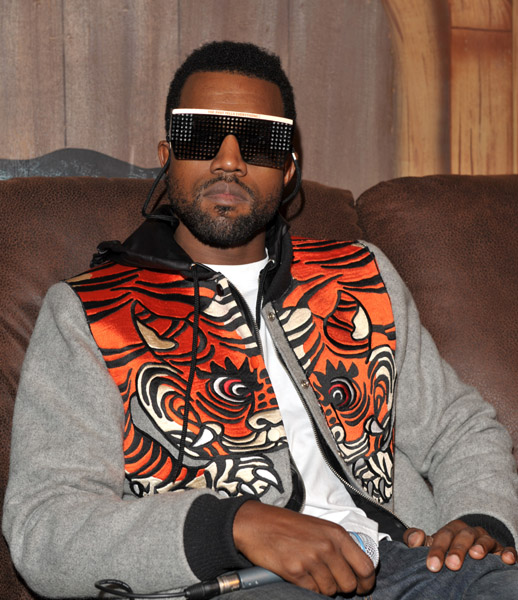 KANYE WEST WANTS TO BE "DIFFERENT" AND POSE NUDE » When it comes to his music and style stepping outside of the box comes natural to rapper Kanye West, but with his recent statement made in the February issue of Vibe magazine, we think maybe he's taking a huge leap away from the norm.  Mr. West has revealed that he wants to pose nude one day to "break every rule of Hip Hop".
Kanye on posing nude:

"I definitely feel, like, in the next however many years, if I work out for two months, that I'll pose naked. I [want to] break every rule and mentality of hip-hop, of black culture, of American culture."
Really Kanye?

VOLETTA WALLACE WANTS TO TALK TO LIL' KIM » Essence recently sat down with Voletta Wallace, the mother of late rapper Christopher "Notorious B.I.G." Wallace to promote the upcoming film Notorious, based on the biography 'Unbelievable: The Life, Death and Afterlife of the Notorious B.I.G.,' by Cheo Hedari Coker. While discussing the movie,  Ms. Wallace stated that even she discovered some things about her son that she hadn't previously known – including the nature of his relationship with rapper Lil Kim.
"I saw a side of my son that I heard of but I haven't accepted. I'm angered by certain things, disappointed and shocked," she told Essence. "So this film taught me tolerance and to be less critical.

"I would love to speak to Lil' Kim, because I need to ask more about this love relationship because I really didn't like the way he treated her and I'm praying that that's not it. Only she can answer those questions. She's a sweet girl and I didn't think she deserved to be treated the way he treated her, if that's the case."
On the flip side, R&B singer Faith Evans has responded to Lil' Kim's comments about her disapproval of her portrayal in the film Notorious.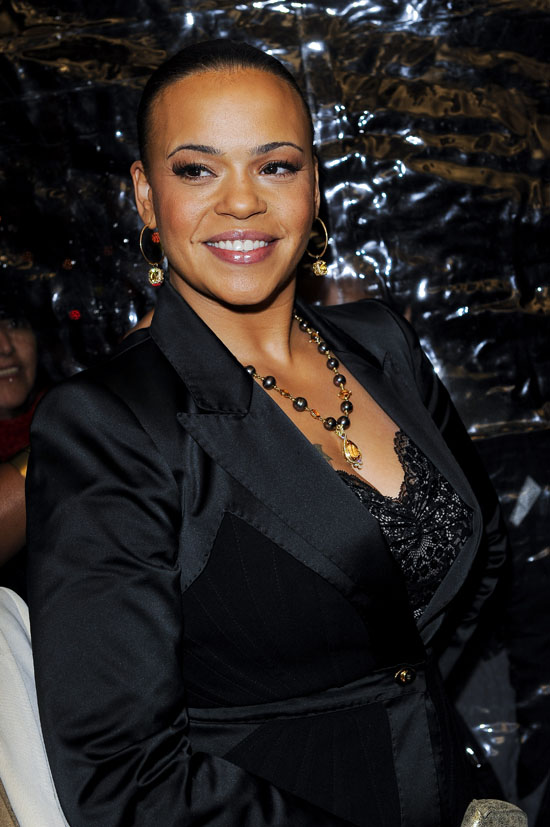 FAITH EVANS RESPONDS TO LIL KIM STATEMENT »
According to Vh1.com:
"I try my best not to think about it," Evans told MTV News on Thursday afternoon (January 8) about Kim's recent quotes. "It's kinda sad."

Evans said the magazine informed her of the quotes. "I got four kids, and I definitely don't have time for this type of sh–," she noted. "It's just sad. I don't know Kim's story like that. The part of my life that she was a part of, that what was in my book. This movie is not relative to my book other than that there are certain things in there. This is not my movie. I didn't write the script. Any characters in the film had to agree for their life rights to be in the movie. I don't think I would have signed anything had I felt I was not portrayed properly. I think she had the opportunity to do that. I could be mistaken. I wasn't there.

"It's not like [the film's producers] are calling Faith to write something about somebody," Evans added. "It's based on a book that I think she participated in as well.  I don't know what to say. I think that beyond myself, Ms. Wallace or whoever else she wants to blame, everyone who was around Big at that time has had some things to say about [her relationship with Biggie] in order for Cheo to even write the book. He interviewed pretty much all of us. She's sadly mistaken. I'm aware of what she has to say, and that's fine. I don't know what to say. God bless her."

Faith has not figured out what Kim has up her sleeve with the threat to "expose" her and Ms. Wallace. "I don't think there's anything about me that I would be ashamed of that I haven't already told people," she said. "I hope she found the closure she's looking for."
So much drama between the ladies, but of course we all know the truth hurts so maybe that is why Kim is so mad?
Be the first to receive breaking news alerts and more stories like this by subscribing to our mailing list.