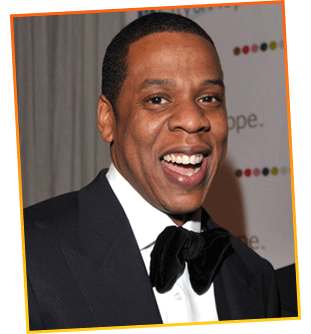 He's a rapper, he once owned a clothing line (Rocawear), he has a few nightclubs (in Vegas, NY and Atlantic city), and he's recently launched "9IX," a fragrance for men by Rocawear. But due to the poor state of the country's economy, rapper Jay-Z's next money-making venture has been put on hold, according to reports published by the New York Times.
The mogul's planned hotel venture, J Hotels, was scheduled to break ground this year, but unfortunately, it has been postponed indefinitely, in conjunction with New York's real estate development market taking a heavy hit. The hotel acquired a $66 million mid-block parcel in Chelsea, NY, and Charles Blaichman, one of Jay-Z's partners, said they had been seeking $370 million in loans and investments from various banks to begin construction, but have not been successful.
"A year ago it would have seemed a reasonable amount. Not now," said Blaichman. "Even the banks who want to give us money can't."
But Blaichman is optimistic, hoping that his plans have been delayed, instead of cancelled.
"It's one of the greatest stretches of undeveloped areas," he told the Times. "I still think it's going to take off."
Analysts predict with the state of the economy, it may be another two years before any new buildings pop up on the NYC skyline.
Be the first to receive breaking news alerts and more stories like this by subscribing to our mailing list.