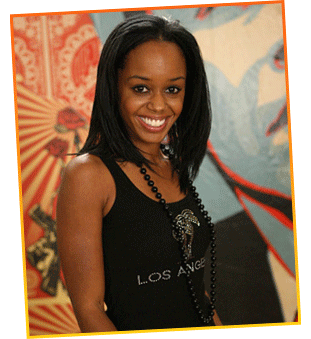 JAIMEE FOXWORTH EXPECTING FIRST CHILD » The last time we heard from Jaimee Foxworth, she was slangin' ass in porno flicks and had acquired a nice little addiction to marijuana. But times are much better for the former Family Matters cast member, who was recently on VH1's Celebrity Rehab with Dr. Drew. According to People.com, she's 5 months pregnant by her longtime boyfriend, and plans on releasing an autobiography in mid-2009. She's also working on a hip-hop album and a reality show.
"I haven't been this happy in years," says 29-year-old Foxworth. "I am excited about what the future holds for us. Being sober has opened my eyes to a whole new world," she says. "I've been through a lot of pain in the past and I never really wanted a child until recently. I now look forward to years of joy to share with my child."

[ SOURCE ]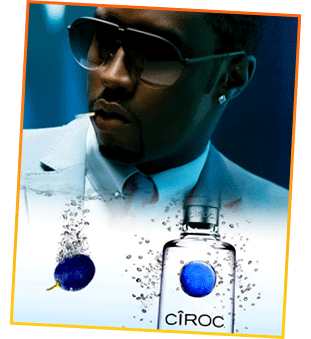 NEW YORK CITY TURNS DOWN DIDDY & CIROC'S $1 MILLION OFFER » Diddy recently released a YouTube vlog offering a whopping $1 million to the city of New York to turn the ball that drops at the stroke of midnight on New Years Day to blue. The blue ball would be identical to the logo seen on the bottle of Ciroc liquor, a company that has paid Diddy millions of dollars in endorsements to advertise and promote their brand. In the video, he suggested that the money be used to open up some new parks in Brooklyn, Queens, or Harlem, or to buy some brand new computers in some of the public schools or something. But unfortunately for Diddy, the mayor and New York City denied the offer, according to the New York Post.
There's one thing in Times Square Sean "Diddy" Combs can't have – the New Year's Eve ball, which descends amid the throng at the stroke of midnight. Combs, who already has billboards bookending Times Square, wants his Ciroc Vodka to "be the official vodka of New Year's Eve" and, according to a source, offered the city $1 million for charity if he could paint the ball the purple color of grapes – Ciroc is the only vodka made from grapes. So far, the city has spurned his offer.

[ SOURCE ]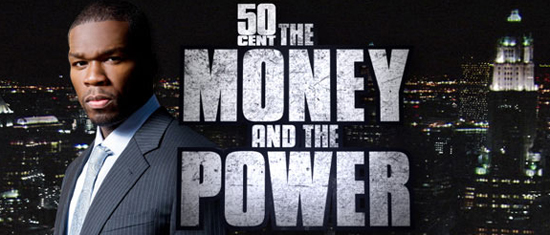 50 CENT'S MONTH-OLD REALITY SERIES AXED BY MTV » 50 Cent said his show was doing great. Donald Trump said it would fail because it was a "rip-off of 'The Apprentice.' MTV said, "Goodbye, 50 Cent." According to reports published by The New York Post, MTV pulled the plug on the rapper's seemingly unpopular reality series, "50 Cent: The Money and the Power," due to poor ratings after a little over a month of being on the air.
Oh, and guess what else? His album is being pushed back to early 2009, which probably means that it sucks too. I'm not sure if that excuse of a rap song, "Get Up," is doing well because I don't keep up with sh*tty cent like that, but my guess would be a big old nope.
Be the first to receive breaking news alerts and more stories like this by subscribing to our mailing list.