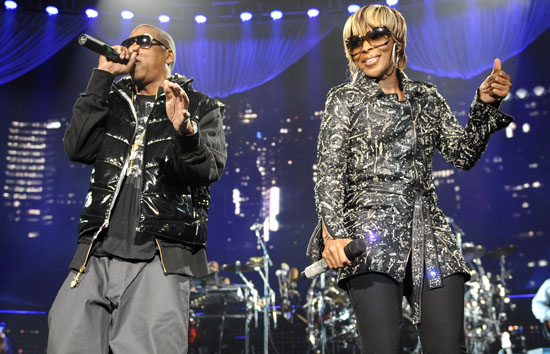 MARY J. BLIGE & JAY-Z SUED OVER HIT SONG » R&B soul singer Mary J. Blige and long-time rapper friend Jay-Z are being sued over Mary J's hit single, "Enough Cryin'" According to the federal lawsuit, which involves allegations of song theft, Jermaine Jumpp and MIchael C. Adams claim they dropped off a CD at Rodney "Darkchild" Jerkins' office, and that CD had a song on it caleld "On My Grind."
Despite not hearing back from the megaproducer, they say the track appeared on Mary J. Blige's album, The Breakthrough, as a song titled "Enough Cryin'." The song, which was produced by Darkchild, later went on to become a single and had a fairly successful run on the Billboard charts. Adams and Jumpp claim MJB's song sounds awfully familiar to their "On My Grind" song.
No amount in damages has been specified, but the duo is likely to request something to the tune of millions of dollars since the album went multi-platinum. Jay-Z wasn't featured on the track vocally, but he received album credit as the co-writer of the song. No trial date has been announced yet.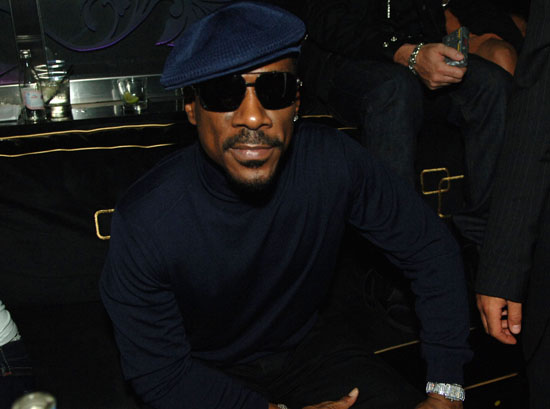 EDDIE MURPHY'S PUBLICIST DENIES RUMORS OF BEING "THE RIDDLER" » A representative from Eddie Murphy's camp is denying claims generated by Britain's Telegraph newspaper that the comedic actor has been cast as "The Riddler" in the next Batman movie. The tabloid also published false claims that Shia LaBeouf will play Robin and that the movie "will end on a cliffhanger over whether Batman survives a blast at Wayne Towers."
Other published rumors from British tabloids include claims of Angelina Jolie being cast as Catwoman and Johnny Depp, instead of Murphy, as The Riddler. But all of these reports are false as well, because casting hasn't even taken place yet. Alan Horn, president of Warner Bros., said that the storyline is the project's main priority right now, not the cast.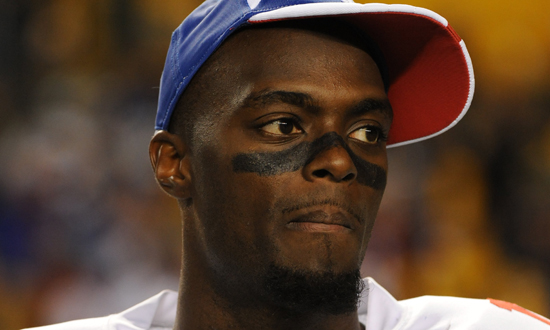 PLAXICO BURRESS SUED OVER TRAFFIC ACCIDENT » So not only does Plaxico Burress have the the law on his back for carrying an illegal firearm, in addition to cops uncovering more illegal guns in is home, the suspended New York Giants player is facing a lawsuit from a woman who claims she was rear-ended by him in a May 2008 car crash. She says that he hit her from behind in his uninsured $140,000 Mercedes-Benz.
The Associated Press uncovered court documents from the woman's attorney, which said that his care insurance had lapsed three days before the crash. And a letter from Allstate, his insurance company, said that Burress had neglected to pay his premiums.
Poor guy … 2008 is really turning out to be kicking his ass. He's due back in court March 31st 2009 for those gun charges.
Be the first to receive breaking news alerts and more stories like this by subscribing to our mailing list.