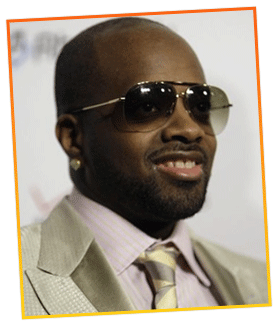 JERMAINE DUPRI SUES ATLANTA NIGHTCLUB FOR USING HIS NAME » Atlanta native Jermaine Dupri is suing a nightclub and a promoter in his hometown for using his name without permission. The producer turned record executive filed the lawsuit last Tuesday (December 9th) against Pure Atlanta, a popular nightclub in the city, and Binyam Yayine from Elite Entertainment Group, LLC for using his name to promote a weekly "Industry Thursdays" event. When Yayine and his company contacted JD's management to ask that he make an appearance at the party, they declined explaining that he'd be out of the country on the night of the event, and wouldn't be able to make it. But Pure Atlanta went ahead and promoted the party with Dupri's name, saying that he'd be hosting the "All Black Affair" on November 20th.
When JD and his people found out about the club using his name without permission, they contacted Elite Entertainment Group, asking that they immediately cease using his name and image to promote the event. But they ignored JD's request and went on with the party anyway. And now Dupri and his management are suing Elite Entertainment Group and Pure Nightclub, asking the court to render a judgement against the defendants for "all profits received from their unauthorized use of Dupri's name and image, including false designations of origin and false descriptions and representations of endorsement, approval, and/or sponsorship by Dupri."
JD's attorneys are requesting that this matter be decided by a jury in Fulton County, Georgia. He's also seeking punitive damages, though no specific dollar amount was requested, in addition to legal fees being reimbursed.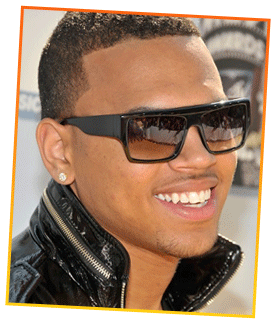 CHRIS BROWN NAMED BILLBOARD'S "ARTIST OF THE YEAR" » With only two albums under his belt, R&B singer Chris Brown has been named Billboard's top artist of the year 2008. But this isn't his first time receiving the big honor. Billboard named him their artist of the year back in 2006 too.
"It's bigger than what I can ever imagine. It's unexpected totally, so it's a surprise," Brown said in an interview Thursday. "I've had a good year but I still feel like a little insecure in those parts. I'm like, `There's little ol' me getting an award' — that's incredible," he said.
Number 2 on the list of Billboard's top artists was Lil' Wayne, Rihanna came in at number 3, Alicia Keys came in at number 4, and Taylor Swift was number 5. The rankings were determined by album sales as well as digital downloads, radio airplay and Internet streams.
MARIAH CAREY ABRUPTLY CANCELS TOUR » Is Mariah Carey pregnant? That's the question running through the minds of us all as news of her suddenly cancelling her world tour with no explanation. The news was first reported by The New York Daily News, but a rep for the singer is denying the pregnancy and saying that a world tour didn't even exist to begin with. The newspaper's Gatecrasher column quoted a mystery Carey "insider" who said:
"Costume designers and dancers were all called Wednesday and told the tour is off. Most were hysterically crying because they were relying on her for a paycheck this holiday season."
However, a rep for Carey said: "a tour was discussed, but nothing was confirmed," adding: "I have not been told she's pregnant."
Be the first to receive breaking news alerts and more stories like this by subscribing to our mailing list.