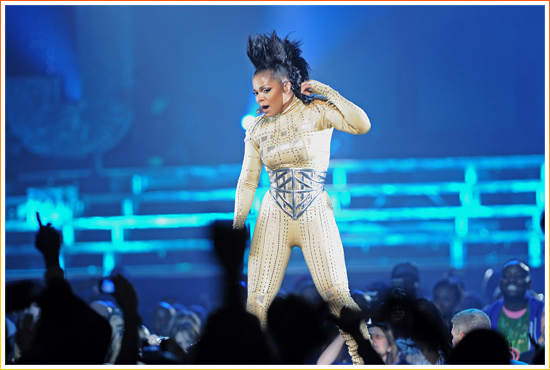 JANET JACKSON TO TOUR IN JAPAN IN FEBRUARY 2009 » After abruptly canceling the remaining U.S. tour dates for her critically acclaimed Rock Wit U Tour, singer Janet Jackson is trying her hands at this touring thing once again. Japanese news website Japan Today is reporting that Janet plans on touring in Japan beginning on February 14th 2009, which will mark the singer's first tour in Japan since 2002. From February 14th through the 22nd, Janet will perform in the cities of Saitama, Osaka, Nagoya and Fukuoka.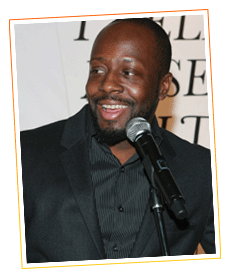 WYCLEF JEAN OWES THE BANK $2.4 MILLION ON FORECLOSED HOME » This recession is hitting these celebrities hard! Now we're hearing that Wyclef Jean has lost a home he didn't even get a chance to live in yet. According to All Hip Hop, the former Fugees member took out a $2 million mortgage from Home Equity Mortgage Corp. in 2004 to purchase a Miami estate through a corporation he owns with several friends. His plans included renovating the property, which was appraised at $1.4 million, but when work begain in 2004, everything just began to fall apart.
The property was left unfinished for more than 2 years after a series of construction liens were filed. In addition to that, the property racked up over $6,000 in fines from the city of Miami Beach after the $900,000 construction project came to an abrupt halt because Jean and his associates couldn't get up the $177,000 needed to finish it.
Court documents show that a lien was put on the property this year by architects who worked on the project. Wyclef apparently owes them about $75,000, but in all, the entire corporation now owes the bank $2.4 million. As a result of the foreclosure, Miami-Dade county will sell the mansion in downtown Miami on December 12th of this year. Court records also show that Jean has not paid the contractors who worked on the home. The entertainer has yet to comment on the situation, but we will, of course, let you know when he does!
REMY MA FILES APPEAL FOR EARLY RELEASE » Female rapper Remy Ma is doing everything she can to make sure she's out of the slammer for the Holidays. According to TMZ, the rapper, who once called herself Shesus Khrist, and her lawyers have filed an appeal requesting that her 8-year prison sentence be dropped citing mistakes from the judge during the trial.
"The trial court's order forbidding defense counsel from arguing during summation that Makeda Josephy (the victim) was shot during a struggle for the gun denied Ms. Smith a fair trial," the lawsuit reads. "Ms. Smith was unfairly prejudiced by the inclusion in the indictment of the counts regarding the violent gang assault at the Player's Club, as to which there was no evidence of her complicity, but which likely colored the jury's consideration of the remaining counts."