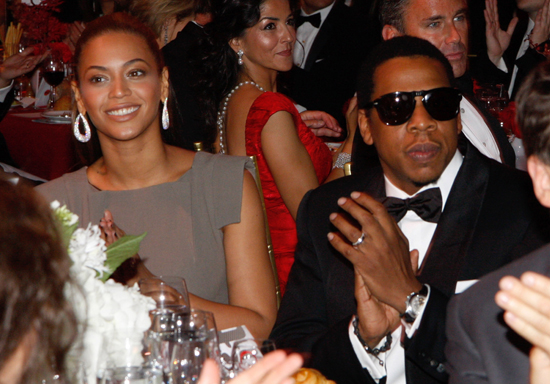 According to a recent report by Forbes Magazine, Beyonce and Jay-Z are the richest Hollywood couple. Collectively, the two racked up $162 million between June 1st 2007 and June 1st 2008. They're the only couple on the list with 3 digit million-dollar figures. Will Smith and Jada Pinkett-Smith came in at #2 on the list with them reportedly earning $85 million, which is a little more than half of what Jay and Beyonce make. Wow… continue reading to peep the full list.
#1 – BEYONCE & JAY-Z ($162 MILLION)
Any way you slice it, the chart-topping newlyweds have had a monster year. He banked $82 million by signing a $150 million 10-year recording, touring and merchandising deal with concert promoter Live Nation and releasing his second platinum comeback CD, American Gangster. She raked in $80 million, thanks to an entertainment empire including fashion, film and publishing deals as well as a concert tour that sold $50 million in tickets and endorsement deals with L'Oréal, Direct TV and American Express, among others.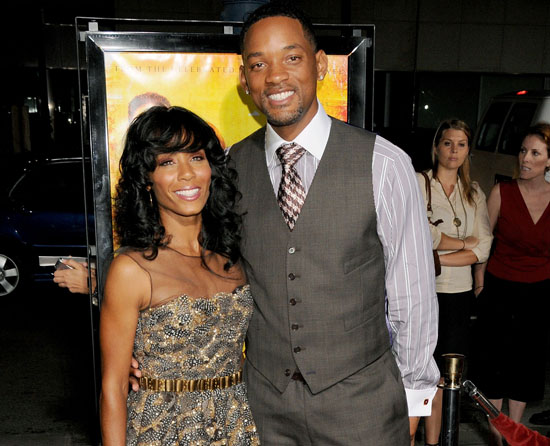 #2 – WILL SMITH & JADA PINKETT-SMITH ($85 MILLION)
Though Jada Pinkett Smith's résumé continues to grow, husband Will Smith maintains his role as the family breadwinner. He pulled down $80 million in the year ending June 2008, thanks to another set of top-performing blockbusters: I Am Legend, The Pursuit of Happyness and this past summer's Hancock. She managed to generate a still impressive $5 million during the same period, thanks to roles as an actress (The Women), producer (The Human Contract) and entrepreneur (she has a stake in beauty line Carol's Daughter).
#3 – DAVID & VICTORIA BECKHAM: Conquering fans on both sides of the Atlantic, the power couple pulled down $58 million over the course of the year. Becks' share: $50 million, proving the much-covered move to America has paid off for the British soccer star. Though his Los Angeles Galaxy salary was only $5.5 million, the sum more than doubled when his cut of the team's ticket, merchandise and sponsorship revenues were factored in. He raked in another $35 million from blue-chip endorsement deals with companies like Motorola, Adidas and Coty. His wife, also known as Posh, brought in $8 million, thanks to the $23 million Spice Girls reunion tour and a slew of product lines, including sunglasses, perfume, couture clothing and her DVB jeans line.

#4 – TIM MCGRAW & FAITH HILL: In addition to the big loot country sweethearts McGraw and Hill made on their Soul-2-Soul concert tour, he earned his $23 million from festivals and a double-platinum album, Let It Go. Hill reached $12 million by recording an album, The Hits, and the NFL Sunday Night Football theme song. Every time NBC plays the catchy tune, Hill sees a check.

#5 – BRAD PITT & ANGELINA JOLIE: They may not be Tinseltown's richest couple, but they're arguably its most famous. But the tabloid staple couple did more than grab press mentions this year: Jolie appeared on screen in Beowulf and AMighty Heart, while Pitt spent time both in front of the camera (Oceans 13, The Assassination of Jesse James) and behind it (The Private Lives of Pippa Lee, A Mighty Heart and Tree of Life).
Be the first to receive breaking news alerts and more stories like this by subscribing to our mailing list.