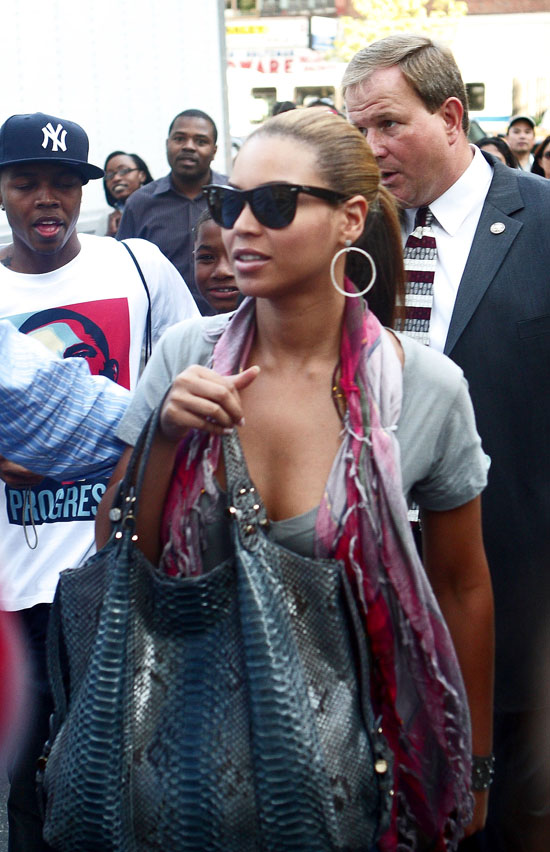 PHOTO: WIRE / GETTY
A guy from Michigan who was busted in Connecticut for reckless driving told police a rather interesting story as to why he was driving so erratically. With flowers and a teddy bear in the car, he said he had arranged a meeting with Beyonce at the George Washington bridge in New York City.
33-year-old Robert Williams Jr., from Michigan, was taken into custody in Milford, Connecticut on Sunday after almost side swiping a cop car. But get this! After almost running into the police vehicle, the idiot stopped to ask the cops for directions and when he pulled off, narrowly missed the cop car and drove over a sidewalk.
In addition to other traffic offenses, the man was charged with reckless driving and speeding, and was taken to a hospital for mental evaluation.
We couldn't make this sh*t up if we tried… But is he sure he was going to meet Beyonce? Maybe Sasha Fierce was the one who made the date! The police shouldn't jump to the conclusions and all, saying the man's crazy.
Be the first to receive breaking news alerts and more stories like this by subscribing to our mailing list.