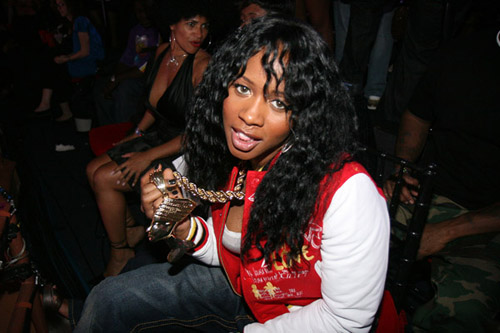 PHOTO: WIREIMAGE
Rapper Remy Ma was recently sentenced to 8 years of prison for opening fire against her former long-time friend Makenda Barnes-Joseph after she was accused of stealing $3000 from Remy's purse. Now, Reminisce Smith is still trying for less time in jail. She has currently hired a new lawyer, William "Billy" Murphy Jr., that has defended many celebrities on many counts and has successfully triumphed.
Remy Ma spoke on her new assembled defending team and how it can now work in her favor:
"With the addition of Mr. Murphy, Ravenell, and Levitt, I now believe I have assembled a team that will have the might and expertise to tell my side of the story," Remy Ma added, "I am confident that after hearing everything my side will prevail. Mr. Murphy comes highly recommended and I am pleased that he has agreed to lead my defense team."
William Murphy Jr. is behind Remy Ma all the way and has released an official quote on the trial:
"We are pleased to handle Remy Ma's appeal," Murphy explained. "We are confident that when we present all the facts, the public for the first time will get a true picture of what actually happened; and Remy will be vindicated."
Hopefully Remy Ma won't have to serve the full 8 years. This team should recover some light on Remy's slate. Stay tuned to T2W for more updates.
Be the first to receive breaking news alerts and more stories like this by subscribing to our mailing list.