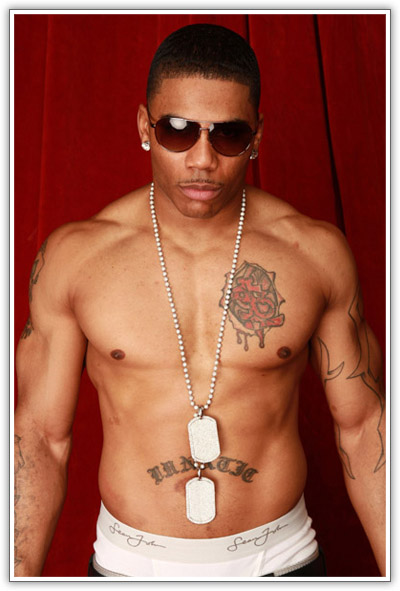 Oh Yes Ladies, You read that correctly! Rapper Nelly has been picked by Diddy to be the first ever spokes model for Sean John Underwear. Nelly spoke with AHH.COM about the Ad Campaign and how he felt about being chosen to model the underwear.
"I have been a big fan of Diddy and the Sean John clothing line for years," Nelly told AllHipHop.com in a statement. "So, when they asked me to work with them, it was a real honor. I hope my fans will enjoy this campaign as much as I did shooting it."

Diddy also spoke about the Ad Campaign and why he thought Nelly would be the perfect model.
"I have known Nelly for many years and I really admire his work. To me, Nelly is the quintessential definition of the Sean John man," Combs elaborated. "He has the attitude, the swagger, and most of all the physique that our customers can both aspire and relate to. And let's be honest, all of the ladies out there are going to be thanking us for this campaign."
The Ad is set to feature Nelly in a modern home overlooking Los Angeles, while modeling the underwear. I can't wait to see how this Campaign is going to come out. What about you ladies? Is Nelly a good choice or would you have liked to see someone else?
Be the first to receive breaking news alerts and more stories like this by subscribing to our mailing list.