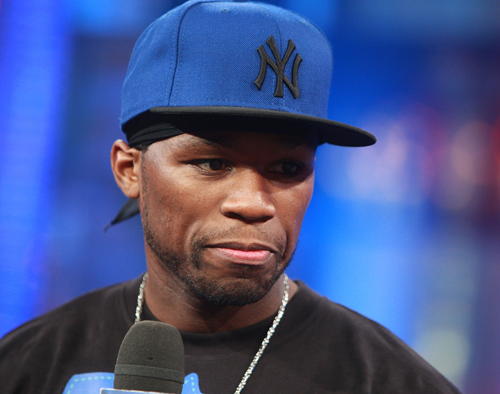 PHOTO: GETTY IMAGES According to MTV, 50 Cent filed a lawsuit against Taco Bell Corp. for making him an unauthorized spokesman for a recent ad campaign the restaurant chain was promoting. 50 and his defense attorneys filed a lawsuit for "unjust promotion". Supposedly the company addressed a letter to 50 asking him to change his stage name from "50 Cent" to either "79, 89 or 99 Cent". In the letter, this is what the company proposed:
"We know that you adopted the name 50 Cent years ago as a metaphor for change. We at Taco Bell are also huge advocates for change. We encourage you to 'Think Outside the Bun' and hope you accept our offer."
50 Cent responded about his feelings on popular radio station Hot 97 to Angie Martinez and said:
"They crazy, man," 50 said. "They sent a memo out. I don't wanna talk about it. We gonna take legal action. … I guess they did that for promotional purposes. It's not good that they did that. They didn't have to do that. It gets uncomfortable at some point", he added. "Especially when corporations do it to you. … Like you gonna go to the store and beef with the kid at the counter."
I actually think this IS funny. 50 Cent knows he doesn't need to file a lawsuit. Isn't he tired of being in court? I'm starting to think he's doing stuff like this on purpose. Well, let's see how this turns out!

50 Cent V Taco Bell Yum Brands – Get more Docstoc Buzz
Be the first to receive breaking news alerts and more stories like this by subscribing to our mailing list.