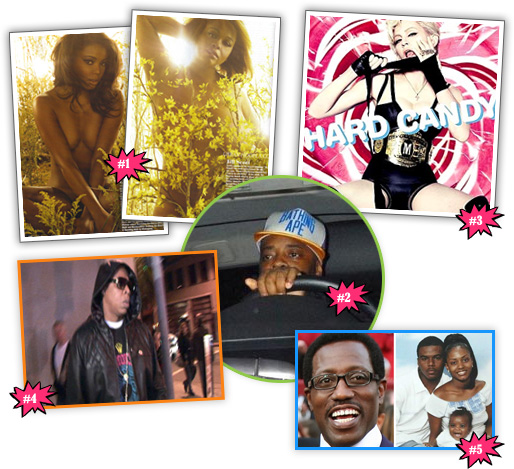 #1: Why did Allure hide Jill Scott behind a bush, but left Gabrielle Union out in the field?
#2: Does Jermaine Dupri use a booster seat when he drives?
#3: Why is Madonna's new album shitting on "Discipline" and it hasn't even been released yet?
#4: Why is "Don't talk to me, you know better than that!" [Jay-Z] so damn funny?
#5: Why did Wesley Snipes get 3 years in prison, and those racist ass cops who murdered a black man for no apparent reason didn't spend one day behind bars? All Wesley did was not pay the government. Those idiots filled an un-armed person with 50 bullets! Am I the only one who feels this way?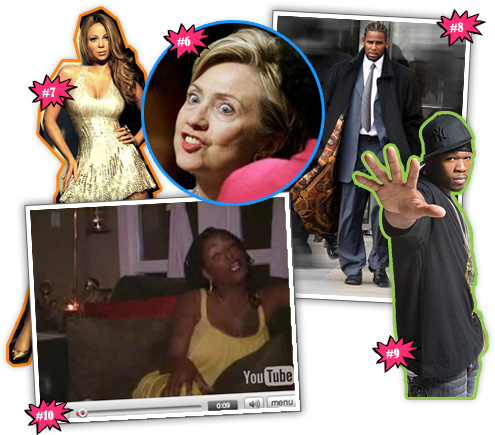 #6: Why hasn't Hillary Clinton just given up yet?
#7: Why is everyone surprised that Mariah Carey lip-synchs? I mean really, who doesn't lip-synch every now and then?
#8: What the fuck is taking so long to get R. Kelly convicted?
#9: Why isn't anyone calling out "shitty cent" on his bitchassness?
#10: Why is Khia so salty over getting the boot from that whack ass VH1 show. How many times are we gonna hear her bitch about why she should be "Ms. Rap Supreme?"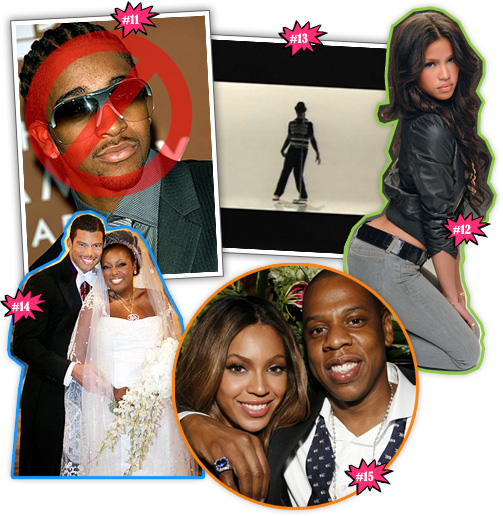 #11: How does Omarion feel now that he's a "free agent?"
#12: Is anyone really checking for Cassie's new album?
#13: Why is Ne-Yo's new video Michael Jackson-ish? Not that there's anything wrong with that…
#14: Why did everyone but Star Jones know Al was gay?
#15: Does Beyonce and Jay-Z know that we already know they're married? What the hell are they hiding? The more they hide, the more we dig!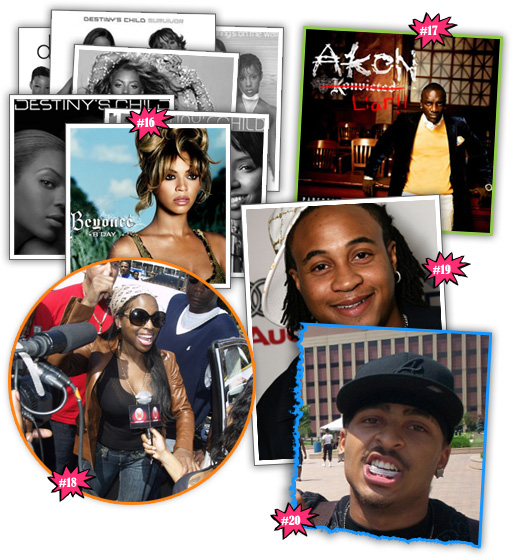 #16: Is Beyonce really gonna retire? Or is she gonna pull a Jay-Z on us?
#17: What provoked Akon to lie about being an ex-con?
#18: Who else thinks that Foxy Brown will be back in prison by 2009?
#19: Now let's be real. When Orlando Brown went missing, did anyone ask "who?" … and after you found out it was the dude from "That's So Raven," you were like "ohhh, him!"
#20: Adding on to that Orlando Brown fiasco, who gave Ricky Romance the approval to manage anyone's career?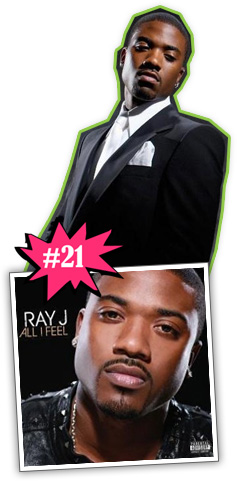 #21: Oh, by the way. Did anyone know that Ray J released a new album like 2 or 3 weeks ago?
Be the first to receive breaking news alerts and more stories like this by subscribing to our mailing list.