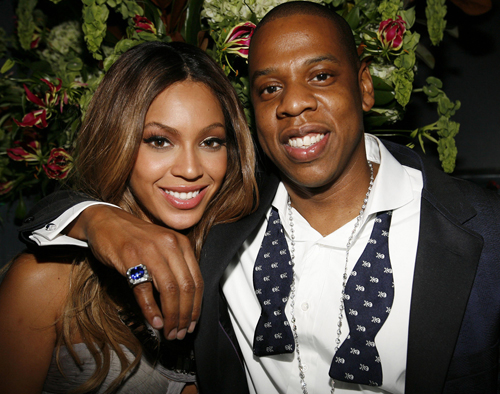 Beyonce and Jay-Z tied the knot almost a month ago, but the couple just filed their marriage license this past Friday (Apr. 11th) in Scarsdale, NY, reports People. Scarsdale Town Clerk Donna Conkling confirmed the couple's April 4th wedding date and said that even though they filed the license more than 5 days after the wedding, they won't be facing any penalty. NY law states that you must file your wedding license within 5 days after your wedding, but Conkling said that the penalty is frequently waived, and not just for celebrities.
Neither of the two have confirmed their marriage, but we all know what's up. I'm just waiting on those wedding pictures to show up! Those mofos must be under lock and key in a safe deep down in the "wig crypt" [copyright Fresh @ C&D].
Be the first to receive breaking news alerts and more stories like this by subscribing to our mailing list.