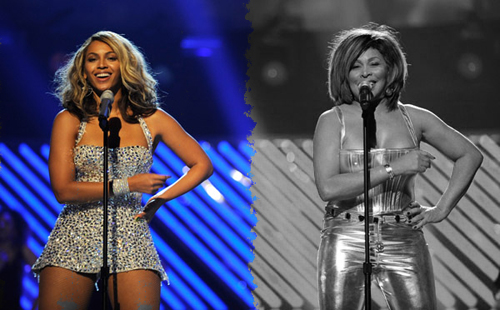 BEYONCE'S NEXT ALBUM MIGHT BE HER LAST » Word on the sidewalk, street, highway, bridge, and everything in between, is that Beyonce plans to hang it up after she releases this next album. Now, if you've been following Beyonce, you'll know that over the past decade of her music career, she's stated several times that she plans on retiring before she turns 30. But she's also said that she'd be taking a few breaks in between that time, but we all know that didn't happen.
But her cousin Angelica Knowles (not to be confused with her coustin/stylist Angela Beyince) has spilled the beans to the media. According to Angelica, Beyonce plans to spend her days scouting talent for Jay-Z's upcoming label, The Carter Music Group. She'll also see that as the perfect time to make some babies and cause 9 months of ruckus online. Y'all know how it is when it comes to Jayonce!
I just don't see Beyonce retiring any time soon. Sure she's had several albums with Destiny's Child, but she's only done 2 albums so far, and 1 is currently in the making. I don't see her calling it quits with just 3 solo albums under her belt. Besides, she loves what she does way too much!
We'll definitely keep you updated on this rumor!
AKON ONLY SPENT A COUPLE OF MONTHS BEHIND BARS » Liar, liar! Pants on fire! Akon just got caught in a lie and just about every blog and news outlet online is calling his ass out on it. I'm sure you all remember "Locked Up," the song that made his career. Well according to The Smoking Gun, the song was just a fabricated story put to a catchy beat that was supposed to build up Akon's "street cred." Apparently the entire album, "Konvicted," is the same way.
Akon claims that he was once the kingpin of a car theft operation and that he spent close to 5 years in prison after being snitched on. FALSE! – says TSG. Akon did spend time in a Georgia prison, but it was only for a few months. And he wasn't even arrested for being a ringleader of a car theft operation or because he was snithced on. Home boy was pulled over for driving a BMW that was previously stolen by someone else. A misdemeanor, at best, if I'm not mistaken.
And you know how Akon claims that he wrote "Locked Up" in prison? That's not true either! Obviously, neither Akon's publicist nor manager has responded to these recent findings. Right now they're cooking up another lie to tell. Give them some time.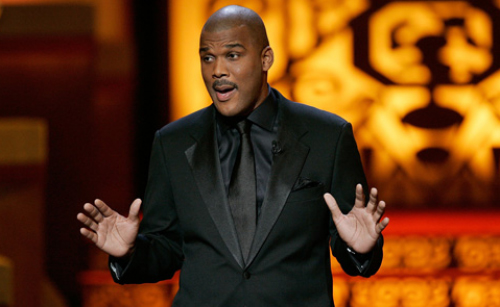 TYLER PERRY BEEFS UP SECURITY DUE TO STALKER » With fame comes fortune. And along with that fame and fortune, you'll probably have some problems. The Notorious B.I.G. said it best! "Mo Money Mo Problems." And when it comes to actor/writer Tyler Perry, he knows all about those problems! According to Tyler, he has a stalker and has recently had to up his security.
"I'm trying to be careful how I say this without inciting this person, but I have a stalker," he begins in a letter to his fans. "This person sends several hundred emails a day to my office and has planned our wedding and bought rings and such. She has showed up at my house several times. What's crazy is I've never met this woman nor have I even responded to her emails [you just did! — Dustin]. I've had to increase the guards at my house as well as travel with body guards and I hate that. I hate to have big guys following me around."
Tyler Perry is said to be working on his next movie, Madea Goes to Jail. They've already began cast selection, and Keshia Knight-Pulliam (better known as "Rudy Huxtable" from The Cosby Show) has been chosen to portray a prostitute.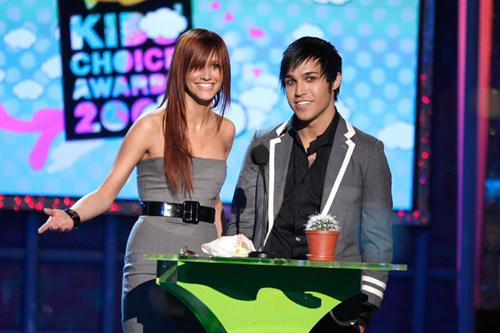 FAMILY FRIEND CONFIRMS ASHLEE SIMPSON'S PREGNANCY » A source close to Ashlee Simpson revealed to People that the singer is pregnant and plans to get married next month at a private residence in Southern California. Simpson is currently engaged to Pete Wentz, the bass player for rock group Fall Out Boy.
But just earlier this week, Pete denied the pregnancy rumor, denouncing it as a "witch hunt."
"There is a witch hunt for people to be pregnant whenever they get engaged in Hollywood. This is all news to me. I can't wait for the story about how I'm really in a gay relationship and this is all just a cover … I mean really, this is crazy … I mean we're engaged, that's true, and happy about it."
Be the first to receive breaking news alerts and more stories like this by subscribing to our mailing list.