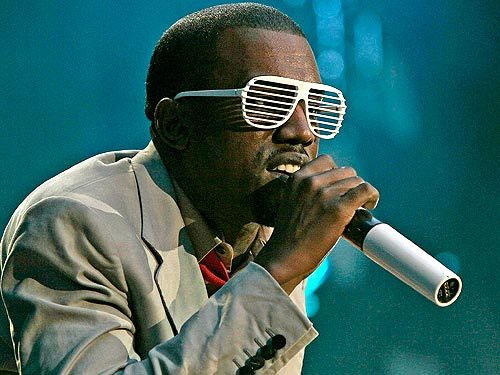 KANYE WEST SUED FOR COPYRIGHT INFRINGEMENT » Another day, another bogus lawsuit against my boy Kanye West. Kanye is being sued by a Maryland songwriter/producer for copyright infringement.
Dayna "D'Mystro" Staggs filed the lawsuit in Maryland District Court last week claiming West "didn't obtain a license" to sample his record "Volume of Good Life" for the song featured on West's third album, "Graduation," reports WENN. In legal papers, Staggs states West "was only at the age of six or seven years of age" when his song was written. He has also objected to the "vulgar and offensive" images associated with the song, claiming it "harms the reputation" of his inoffensive tune.

Staggs seeks 85 percent of all world sales of the proceeds from "Good Life," although he fails to detail exactly how he came up with that number, reports WENN. West is named in the lawsuit alongside his various record labels, including his own G.O.O.D. Music and Shawn "Jay-Z" Carter's Roc-A-Fella Records. [ VIA EUR WEB » ]
85%? Dude must be on something serious! And here I am thinking Good Life sampled Michael Jackson's PYT. I gotta take a listen to this Volume of Good Life song though. The only thing that and Kanye's "Good Life" probably has in common is the name, lol!
Follow the break for headlines on Kimora Lee Simmons and Laila Ali!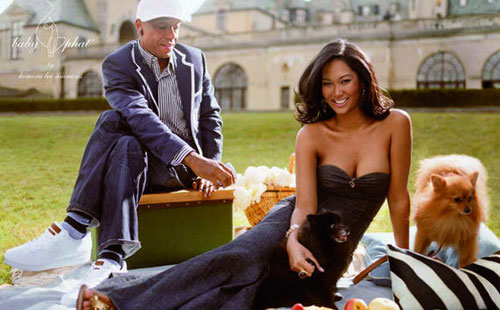 KIMORA LEE SIMMONS GETS THOSE DIVORCE PAPERS SIGNED » Fashion mogul Kimora Lee Simmons finally filed for divorce last Tuesday after being legally separated from her husband hip-hop mogul Russell Simmons for 2 years. The divorce papers cited "irreconcilable differences." The two had been married for 7 years, and have 2 daughters together: Ming Lee (8 years old) and Aoki Lee (5 years old).
Kimora is said to be seeking legal and physical custody of the children. She requested that Russell Simmons be granted "reasonable child visitation," but must be "accompanied at all times by the children's nanny and security personnel."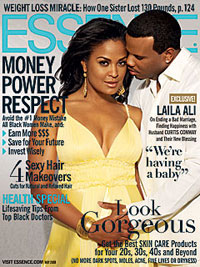 LAILA ALI AND CURTIS CONWAY EXPECTING FIRST CHILD TOGETHER » Boxer Laila Ali and her former NFL football playing husband Curtis Conway are featured in the May 2008 issue of Essence Magazine. The two exclusively revealed to the magazine that they are expecting their first child together:
"I don't know yet if we are having a boy or a girl, but I'm excited that I have a life inside me that my husband and I created," Laila said. "Curtis is very calm and has a quiet confidence, and he wanted what I wanted – to be married and have a family," says the former boxer, who retired undefeated as the women's super middleweight champion. "I am 100 percent undeniably happy," Ali continued. "I've never been able to say that before." [ VIA ESSENCE » ]
The baby is due in the fall. Laila's a pretty girl and all, but hot damn. That baby is gonna have a hard ass time trying to figure out which one is the daddy. That deep voice of hers is a killer!
Be the first to receive breaking news alerts and more stories like this by subscribing to our mailing list.