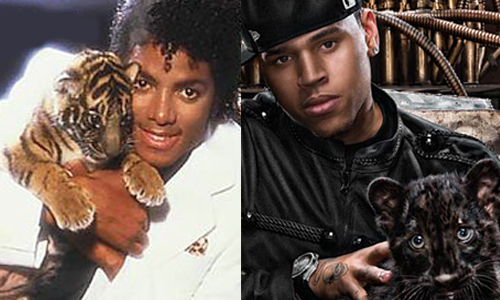 Chris Brown is making some major moves in the industry with the release of his late-2007 album, Exclusive (Jive), already platinum-status worthy, him winning the NAACP Image Award for Best Male Artist of 2008, his moderately successful tour as well as all of his other lucrative business projects. There is no denying that Young Chris is on a roll and there is absolutely no stopping this pop superstar. Brown is currently planning the re-issue of Exclusive, with brand new material and hopefully some concert footage, set to be released in later months. One new song, produced by Polow Da Don, will serve as the album's next single, entitled Forever.
We went into the studio, Polow gave me a beat, and I just started writing. His record is more of a European, techno, house-type feel," Brown recalled. "We wanted to give it that other side of crossover, and go a little bit to that pop realm. Hopefully, [I'll] be the Prince of Pop. I don't want to say I'm the King [Mike: That's right, you better not say King, Boy! Cos we all know who that happens to be.]; I just hopefully can be the Prince of Pop.
Okay, Chris … I can give you the Prince of Pop, sounds fair enough, right? He he. We'll see once that PDD single surfaces, although I'm sure you have nothing to worry about. You can't go wrong with 'Da Don! [MTV via CBWeb]
Be the first to receive breaking news alerts and more stories like this by subscribing to our mailing list.