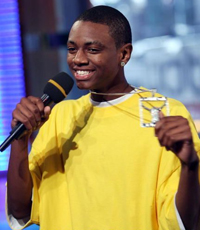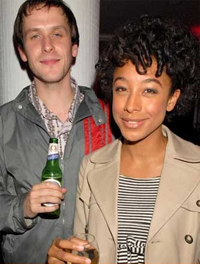 JASON RAE, HUSBAND OF CORRINE BAILEY RAE, FOUND DEAD » I know we're like 2 days late on reporting this, but the husband of Grammy-nominated British soul singer Corrine Bailey Rae was found dead in an apartment in the northern English city of Leeds on Saturday. Officers are awaiting results of toxicology tests to determine the cause of death. In connection with the case, a 32-year-old man was arrested on suspicion of supplying controlled drugs, and has since been released on bail, according to officials.
29-year-old Corrine Bailey Rae and her husband met when the singer worked in as a coat room attendant at a jazz club in Leeds. They married in 2001. 31-year-old Jason Rae was a saxophonist with a funk band, the Haggis Horns. Along with having performed with his wife, Rae's band had also previously worked with other British acts including Amy Winehouse and Mark Ronson.
EMI Records, Corrine's record label released a statement after learning of Rae's loss.
"EMI Records would like to offer its sincere condolences to Corinne Bailey Rae and the Rae family at this tragic time. We ask that the media respects Corinne's privacy and that of her entire family."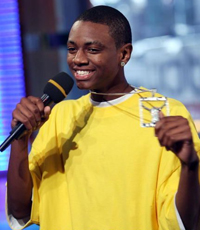 PRE-TEEN HURLS ROCK A SOULJA BOY » Little kids have gone crazy now-a-days! I'm going to follow the trend and blame hip-hop. This would never happen in the R&B world. Male R&B artists are usually tasered, lol. Anyway, a 12 year-old boy was arrested in Bloomington, Illinois last Thursday night (Mar. 20th) after he threw a rock at the windshield of young rapper Soulja Boy's tour bus. According to the Bloomington Pantagraph, the unidentified youth attacked the bus at around 7:40 P.M. near the Hampton Inn West on 906 Maple Rd. Soulja Boy had performed at the nearby U.S. Cellular Coliseum the previous night. Bloomington Police Lt. Pete Avery said that when officers asked the boy why he did it, he replied simply, "I hate Soulja Boy." Thankfully, one of the passengers on the bus were injured during the incident.
Where is this little boy's parents? He needs a serious "ass whoopin!" No, not an ass "whipping," but an "ass whoopin!" It may be funny now, cause it was just a rock thrown at a window … and no one was injured. But 10 years later when the kid is a 22-year-old adult and he's shooting people because "he hates them," no one is gonna crack a smile. This shit right here? This shit right here needs to be dealt with like … YESTERDAY.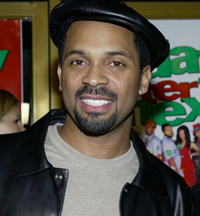 MIKE EPPS IN A PATERNITY BATTLE » Comedian/actor Mike Epps is refusing to take a paternity test that will decide whether or not he's the father of a 4-month-old Georgia girl, whose mother is suing him over claims that he's the father of the girl.
"We are not asking for the moon, we are just asking him to take a paternity test," said the woman's lawyer, Randy Kessler. "Once the tests are completed and paternity is confirmed, hopefully, Mr. Epps will do the right thing and begin to provide for his child."
Oh, and if you didn't already know … Mike Epps is married! And guess what? He's been married since 2006. And guess what else? He and his wife have no children together! Now ain't that some baby-back bull shit?! Fellas, if you're gonna cheat … wrap that shit up. Especially when you and your wife don't even have children of your own yet! I feel a divorce coming on if the test turns out positive … what about you?
Be the first to receive breaking news alerts and more stories like this by subscribing to our mailing list.