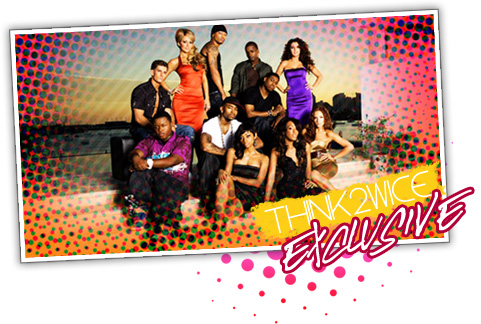 LIVE BLOGGING UNDERWAY! TO VIEW WHAT'S GOING ON LIVE AND DIRECT INSIDE OF MTV STUDIOS IN NEW YORK CITY, YOU MUST CLICK BELOW! *NOTE: SPOILERS AHEAD. cialis pills viagra tabs
PROCEED WITH CAUTION…*
5:50 PM (EST) » Hey guys, we are here live at the MTV Studios Blogging live and direct.
T2W will be bringing you the exclusives and the ultimate Diddy surprise! Keep it locked!
5:55 PM (EST) » CONTROL ROOM UNDER CONTROL! I hope you all are ready. We just saw Mike, Robert, Aubrey, and D Woods walking by in the hallways! They were looking great!
6:42 PM (EST) » Here we go!! It's time for the show. DK and Day 26 just made it to the stage! Day 26 is up first singing the single "Got Me Going!"
6:52 PM (EST) » D.Woods was just asked about "Junebug," Robert's ex-girlfriend who they had the fight about on the show. They showed a clip of them fighting. Junebug actually showed up in the audience.
6:56 PM (EST) » Aubrey is being asked about the relationship with Donnie, which leaded to her getting so upset about being dissed by Donnie, who went on a second date "15" minutes after being with her. Donnie still wont apologize…
6:57 PM (EST) » It's Dawn and Que time!
6:59 PM (EST) » MTV VJ Sway asked: "Are you two dating?" … Dawn says they are friends and dodges the question, "Are you two claiming each other?"
7:00 PM (EST) » Que wants a kiss!! AND GETS ONE!
7:03 PM (EST) » It's Diddy time! Diddy says how real the girls are.
7:15 PM (EST) » They just annoced the girls have the #1 album in the country. They are showing the clip of the girls fighting for a hot album. Aubrey called Diddy "Puffy Poo" lol!
7:21 PM (EST) » They are now performing Damaged all black leather outfits. Hot!!
7:25 PM (EST) » The song is over now and Diddy is dancing around
7:36 PM (EST) » The guys are now in suits. They were originally in regular clothing at the beginning of the show.
7:38 PM (EST) » They are explaining how they got their name, "Day 26." We all should know why by now … it's the day they were picked. Anyway, they're about to perform again. The song is "Since You Been Gone."
7:44 PM (EST) » Donnie's up next!
7:49 PM (EST) » Sway is talking to Donnie about his own set of issues he had on the show musically with everyone working beside him. He said Steven really helped him out.
7:51 PM (EST) » He said Seven really helped him out. He's gonna perform. "Take You There" will be available on iTunes this Tuesday…
7:52 PM (EST) » He's performing "Take You There." I don't like it … it's slightly "cheesy." I have heard some of his other records so I don't know why they would pick it… Diddy's popped out and now he's rapping on the track. It's kind of a mess.
7:56 PM (EST) » The show is over. BIG ANNOUNCEMENT! MTB4 taping on tour! Season 3 of Making the Band 4 (the season following this one) will feature footage of the groups on tour.
LIVE BLOGGING OVER AND DONE … GOODNIGHT EVERYONE!
Be the first to receive breaking news alerts and more stories like this by subscribing to our mailing list.