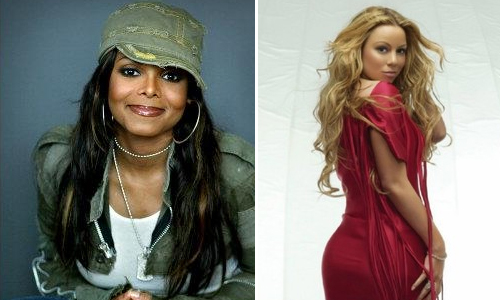 JANET JACKSON RECOVERING FROM THE FLU // MARIAH CAREY TO REPLACE HER FOR SNL PERFORMANCE » Pop singer Janet Jackson went to the emergency room Monday in Los Angeles with a case of the flu, and according to her rep, "she's fine."
"She's fine," says the rep. "She's just battling this crazy flu like everyone else. She did go to [the emergency room] at Cedars-Sinai [Medical Center] but was released after being treated for the flu-like symptoms."
The singer, who saw her album Discipline debut at #1 on the Billboard charts last week, had to pull out of an SNL (Saturday Night Live) appearance and performance scheduled for this Saturday so that she can recuperate fully.
It has been confirmed by various media outlets that Mariah Carey will replace Janet. This will be her first appearance on SNL in over 10 years. She will perform songs from her 11th studio album, E=MC2, which is due out April 15th.
JUVENILE DIDN'T WANT TO BE A DISTRACTION AT HIS DAUGHTER'S FUNERAL » Rapper Juvenile did not attend the funeral service held Saturday for his slain 4-year-old daughter Jelani, her 11-year-old half-sister Micaiah and their mother, Joy Deleston in James Island, South Carolina this past Saturday. Reason being that he didn't want to attract further media to the private ceremony.
Police have arrested Deleston's 17-year-old son, Anthony Tyrone Terrell Jr., and charged him with three counts of murder and three counts of aggravated assault in the February 28th killings. Because he is not yet 18, prosecutors cannot seek the death penalty against him.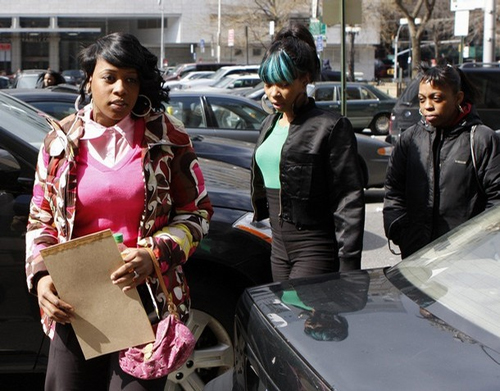 REMY MA'S SHOOTING TRIAL BEGINS » The trial for female rapper Remy Ma officially began Monday (March 10th). She is currently facing charges for allegedly shooting and almost killing a former friend over $2,000. The rapper's lawyer Ivan Fisher depicted the shooting as a "tragic accident" as the trial began in Manhattan's state Supreme Court, according to the Associated Press. Fisher said the rapper (born Remy Smith) and Makeda Barnes-Joseph struggled over the gun and it went off accidentally, critically injuring Barnes-Joseph. This is the first time Remy's version of events has been made public. Up to this point, she hadn't even admitted to doing the shooting.
Barnes-Joseph's attorney, Jason Berland, has a totally different version of the story. He said an angry Remy accused Makeda of stealing $2,000 from her purse, and shot her twice in the abdomen with a .45 caliber gun. He claims Remy then fled the scene in a Cadillac Escalade and rammed into a parked car up the street. Berland said Remy then ditched the SUV and hid out at a friend's house. She did not call the police or summon medical help.
If convicted, Remy could face as much as 25 years in prison.
Be the first to receive breaking news alerts and more stories like this by subscribing to our mailing list.