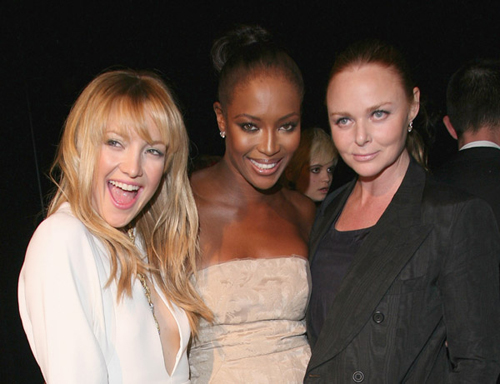 PHOTO: WIRE IMAGE
NAOMI CAMPBELL RELEASED FROM BRAZILIAN HOSPITAL » Supermodel Naomi Campbell is officially out of the hospital, as of Friday (Feb. 29th), five days after she was rushed in for emergency surgery, the hospital said.
"She recovered very well from her surgery," the Sirio Libanes hospital in Sao Paulo said in a statment. "Doctors signed her release, and she left in the afternoon in a helicopter that someone sent to pick her up."
It was recommended by Dr. Jose Aristodemo Pinotti, the Brazilian surgeon who attended to Campbell, that the British supermodel stay in the Brazilian hospital and get some rest before returning to work. Reports from last Monday stated that she went in to get a cyst removed, but Dr. Pinotti said that Naomi did NOT have a cyst removed, but would not specify what exactly she was treated for. "When a patient asks for discretion, be it Naomi or just plain Maria, I respect their wishes," he told the Folha de S.Paulo newspaper on Friday.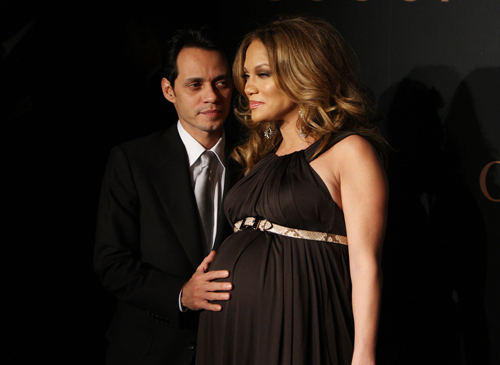 JENNIFER LOPEZ AND MARC ANTHONY RELEASE THE NAMES OF THEIR NEWBORN TWINS » Jennifer Lopez and Marc Anthony's newborn twins are named Max and Emme, reports People. Already gifts have been pouring in for the twins, including pillows and baby carriers from Baby K'tan in Fort Lauderdale with their names embroidered on them, a source revealed to the popular celebrity news site.
Emme was born at 12:12 A.M. and weighed 5 pounds, 7 ounces, while Max was brought into this world 11 minutes later at 12:23 A.M., weighing in at 6 pounds even.
DIDDY AT A PRESS CONFERENCE FOR "A RAISIN IN THE SUN"
PHOTO: WIRE IMAGE
DIDDY SHOPPING AROUND FOR A HOME IN HOLLYWOOD » Hip-hop mogul Sean Combs, who made his debut in his first ever starring role last week in the television adaptation of Lorraine Hansberry's "A Raisin in the Sun," is looking for houses, reports All Hip Hop.
"I'm out here [in Hollywood] looking for houses now," Combs told AllHipHop.com. "I'm going to officially be bi coastal. I feel like in order to make movies, you gotta be where they are being made." Combs is celebrating the success of the three-hour television production of A Raisin in the Sun, which drew 12.7 million viewers when it premiered Monday (Feb. 25) on ABC. The showing made it TV's highest-rated original movie since November 2005 among key demographic audiences.

"It's an extremely gratifying feeling, especially when you're doing something artistic that so many people were skeptical about or didn't believe that you could do," the mogul told AllHipHop.com. A Raisin in the Sun, which ranked number one for the night, allowed the network to turn in its strongest night amongst viewers in three months. "To see such a huge audience show up. I don't think people really understand the level of this audience and then also the core demographic," the mogul explained. "So this is number one. Not just with 18-35. Not just your African-Americans. Also with White women 18-50." For Combs, the reaction to the film and his performance comes as motivation to shoot for more quality projects to build on.

"This has really set a tone out there in Hollywood that I could draw, that I could bring people to the box office and put people in seats as I make this transition," Combs said. "It's one of my proudest artistic moments because I kept on working hard. I didn't give up."
Be the first to receive breaking news alerts and more stories like this by subscribing to our mailing list.