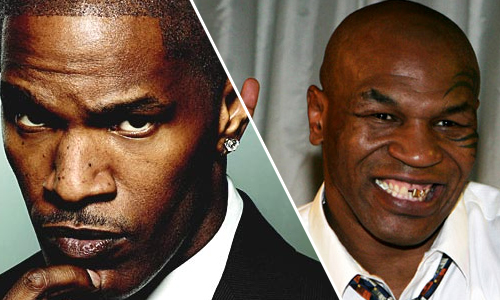 JAMIE FOXX TO PORTRAY MIKE TYSON IN NEW MOVIE » Former heavyweight boxing champ Mike Tyson has chosen actor/comedian Jamie Foxx to portray him in a new movie based on the former boxer's life story.
"Jamie Foxx and I will be working together," Tyson told the Las Vegas Review-Journal. "He will play me in the film about my life. We already talked about it several times."
Tyson, who has struggled with drug and alcohol abuse in the past, claims his biopic will serve as a warning to the youth.
"Even when I was training for a fight, there were no drugs, but I would drink," he said. "I had never been clean and sober my whole life. This is the first time. I'm tired of losing. I lost the trust of my family, my five kids. I didn't like that way of life and decided to change. I saw the devil and didn"t want that."
If writing for this biopic actually happens, the movie won't begin filming until 2009 or 2010.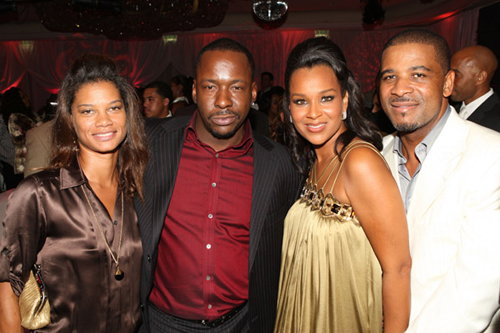 PHOTO: WIRE IMAGE
BOBBY BROWN TO MENTOR YOUNG PEOPLE » A Brockton, Massachusetts judge has given Bobby Brown community service, instead of making him face criminal charges, in a cocaine possession case stemming from December of last year. The judge has recommended that he volunteer to mentor area youth.
On December 1, 2007, police say they were responding to a disturbance call at the Brockton hotel, and found the former R&B singer sitting in his vehicle in the parking lot with some cocaine on his person. Brown has agreed to a 1-year community service sentence and his attorney said that if no other issues come up over the next year or so, the matter will be struck from the docket.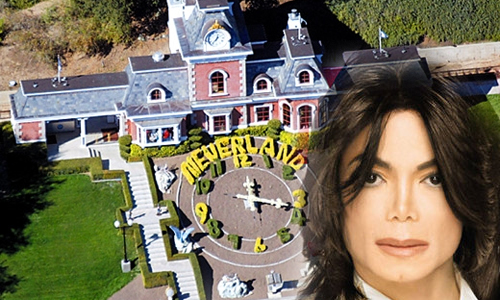 MICHAEL JACKSON WILL BE SELLING NEVERLAND RANCH » Word on the asphalt is that Michael Jackson's Neverland Ranch will be put up for public auction if he doesn't come up with $24 million by March 2008. According to a court filing, Financial Title Co. told MJ on Monday that if he can't pay off the loan he has with them, an auction to sell the ranch to the highest bidder will take place March 19th 2008 at the Santa Barbara County courthouse.
Be the first to receive breaking news alerts and more stories like this by subscribing to our mailing list.